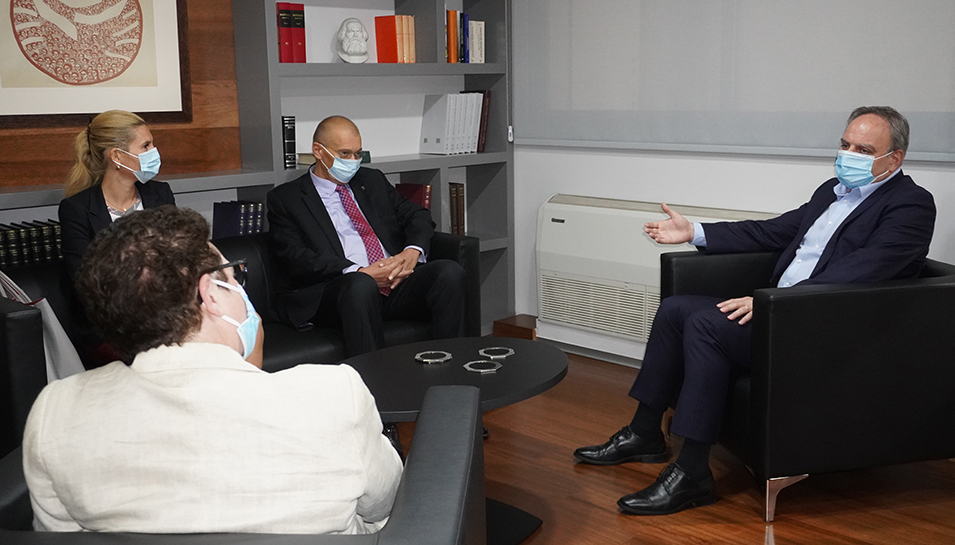 Meeting of the General Secretary of AKEL with the Ambassador of Romania
24 November 2021, AKEL C.C. Press Office, Nicosia
Today the General Secretary of the Central Committee of AKEL, Stefanos Stefanou, met with the Ambassador of Romania to Cyprus, Dan Mihalache, who was accompanied by the Deputy Head of the Mission, Dr. Lavinia Ochea.
Stefanos Stefanou briefed the Romanian diplomat on AKEL's positions with regards the current situation surrounding the Cyprus problem and on the urgent need for the resumption of the talks from where they had remained at Crans Montana. He underlined that Turkey's stand and its provocative actions in Varosha and the Cypriot Exclusive Economic Zone are of particular concern for the future of Cyprus. S.Stefanou noted that AKEL has a proposal for overcoming the deadlock and resuming the talks with the aim of reaching a solution of a bizonal, bicommunal federation with political equality.
Relations between Cyprus and Romania were also discussed and satisfaction was expressed at the efforts to further develop relations in the political, economic and cultural fields.