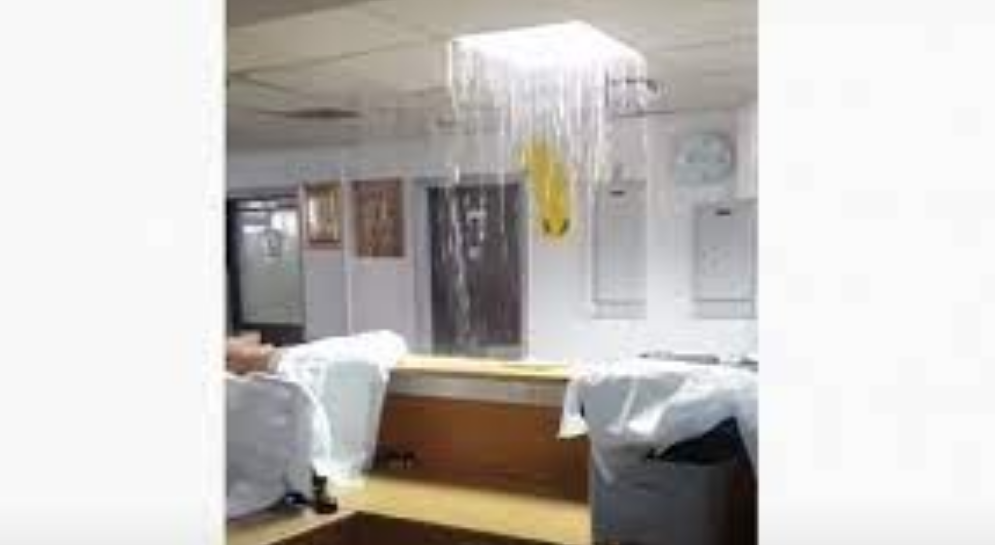 The government must be held accountable and apologise for the wretched situation of the public health sector
Statement by AKEL Parliamentary Representative G. Loukaides
26 November 2021, AKEL C.C. Press Office, Nicosia
The images in the Intensive Care Unit of Larnaca Hospital, when the first rains caused the roof to be flooded with huge amounts of water pouring down, were shameful.
These shameful images aren't some isolated event. Quite the opposite, the mismanagement by the Anastasiades-DISY government has led to the public health sector being "deficient everywhere", despite the extraordinary efforts made by the staff, especially in the conditions of the ongoing pandemic.
We denounce once again the severe problems of understaffing, given that, for example, in Larnaca, the intensive care unit that was leaking water does not even have an intensive care specialist.
We deplore the problematic organisation and operation, which has exacerbated, rather than resolved, the problems that existed with the older model of administration.
We denounce the huge deficiencies in infrastructures and equipment.
In addition, we also deplore the absence of any comprehensive planning and a vision, given that we are still waiting for the roadmap aiming at the improvement and modernisation of the public health system that we have been demanding for years and that the Parliamentary Health Affairs Committee unanimously has also called for.
We urge the Anastasiades-DISY government to assume its grave responsibilities and to be held to account, but also to apologise for the terrible state of affairs it has driven the public health sector into. We certainly do not expect that in its tenth year the Anastasiades-DISY government will change its priorities and policies that downgraded the Public Health Sector. Such a change can only come about through replacing the current anti-social government with a progressive administration with social sensitivities.