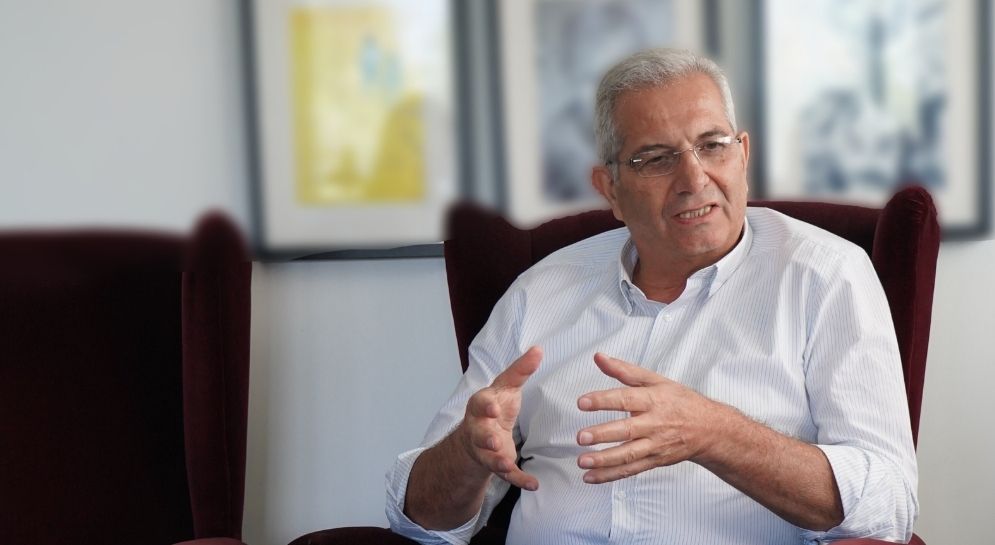 AKEL GS: 'AKEL must again play a pioneering role in society'
7th June 2021, 'Astra' radio station
The General Secretary of AKEL Andros Kyprianou pointed out on 'Astra' radio station that the character/identity of AKEL must not change, nor the political positions it expresses.
He described the discussion that took place on Saturday in the plenary of the Central Committee as excellent and stressed that the body will convene again on Tuesday afternoon. A. Kyprianou said that on Saturday more than 70 members of the C.C. took the floor and expressed their views. He said that their positions were excellent as they can help the Party move forward, identifying weaknesses that need to be corrected.
Whatever decisions, he reiterated, will be taken after the end of the discussion within the Party. He also added that special gatherings will be organised to also hear the views of people who vote for AKEL, but may not be members of the party.
Kyprianou said that AKEL must again play a pioneering role in society. However, he noted that a similar discussion in the party took place in 2016 and decisions were taken then that were not implemented, something that must not be repeated today.
Regarding the presidency of the House of Representatives, Andros Kyprianou said that what should be the criterion is the political positions expressed by someone, not if he/she is a good person.
He added that cooperations should be made on the basis of political criteria and said that AKEL has had contacts with some parties. Furthermore, A.Kyprianou added that on Tuesday the Central Committee will be briefed about these contacts and the final decision will be taken.
Commenting on the candidacy tabled by ruling DISY party MP Annita Demetriou, A. Kyprianou said that it was a clever move by Averof Neophytou since the specific DISY MP has a quality character, ethos and moderation in her political positions, positions which however are diametrically opposed to AKEL's.
Finally, when asked to comment on President Anastasiades' reference for the formation of an all-party government, the General Secretary of AKEL said that AKEL is not going to participate in such a government given that it disagrees on substantive issues.
A.Kyprianou said, however, that AKEL could work with everyone, including the government, for decisions to be taken that would improve citizen's quality of life.