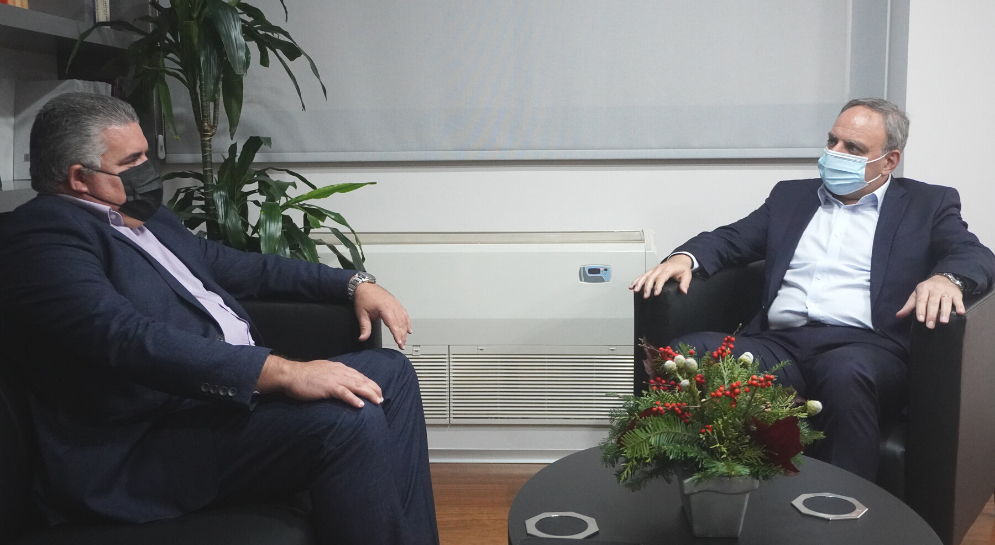 The General Secretary of the C.C. of AKEL S.Stefanou met with the Ambassador of Cuba
AKEL denounces the US blockade of Cuna
30 November 2021, AKEL C.C. Press Office, Nicosia
The General Secretary of the Central Committee of AKEL Stefanos Stephanou, met yesterday with the Cuban Ambassador to Cyprus, Omar Leyva Rafull.
During the meeting, an exchange of views took place on the prevailing international situation and the dangers stemming from the threats being issued and interventions in the internal affairs of states and the violations of international law. The General Secretary of the C.C. of AKEL briefed the Cuban Ambassador about the current situation surrounding the Cyprus problem, stressing in particular the urgent need for a resumption of the talks.  S.Stefanou underlined that AKEL has submitted a proposal on the Cyprus problem for overcoming the deadlock and for the talks to resume with the aim of reaching a solution of a bizonal, bicommunal federation, with political equality, as defined by the Reports submitted by the United Nations.
The Cuban diplomat briefed the General Secretary of AKEL on the situation with the pandemic in Cuba and the efforts underway to confront it through the vaccination program to cover the entire population.
The General Secretary of AKEL denounced the illegal economic, commercial and financial blockade imposed by the US on Cuba. He reaffirmed AKEL's unwavering firm support and solidarity with Cuba and the Cuban people in their difficult struggle to defend their independence, territorial integrity and dignity against the US ongoing constant threats.