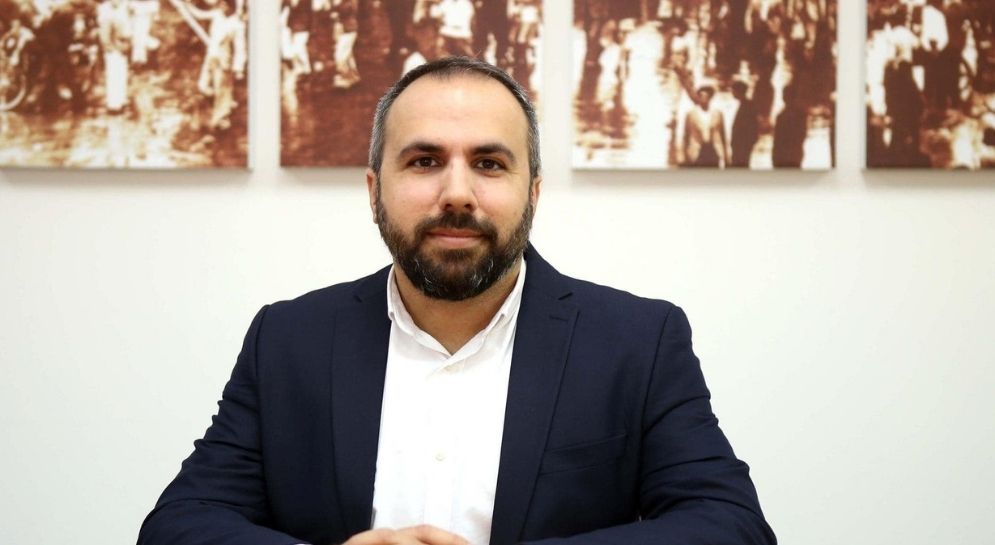 AKEL on DISY's "European friends": "They sell arms to Turkey and then make nice speeches"
Statements by AKEL C.C. Spokesperson Giorgos Koukoumas
20 June 2022
"DISY President and presidential candidate Averof Neofytou's attempt to rally his voters with support from abroad is earnest, but we have seen the actions of the "European friends of DISY" again before in 2013," AKEL C.C. Spokesperson Giorgos Koukoumas pointed out, referring to the Congress of the ruling DISY Congress.
"Back then in 2013 when the whole of the European Right came to Cyprus so that DISY could advertise (to the people) that the "friends of Anastasiades in Europe will be on the side of Cyprus", before even two months had gone by, these very same people imposed the haircut on bank deposits on Cyprus…" Giorgos Koukoumas continued.
As the AKEL Spokesperson noted, speaking on 'Sigma TV', "this year, the leader of the European Right (European People's Party), Mr. Weber, came in person, who said a lot of nice things from the DISY Congress podium in favour of Cyprus, slamming Erdogan and other things."
"But just two weeks ago in the European Parliament, Mr. Weber raised his hand along with the entire European Right and voted against the imposition of an arms embargo on Turkey. After all, Weber was in the very same German government that sold and is still selling arms to Turkey," he added.
"That is to say, the "European friends of DISY" are giving arms to Turkey while in Cyprus they give nice speech performances. If Averof Neophytou and his party are proud of these speeches, the rest of the Cypriot people understand that we are being taken for a ride and being mocked…by DISY's European friends," Giorgos Koukoumas said.
"As far as Kyriakos Mitsotakis is concerned, who chose to be the first Greek Prime Minister that decided to become involved in the electoral campaign in the Republic of Cyprus, it is up to both Cypriots and Greeks to judge whether this is wise or not," the AKEL C.C. Spokesperson said.
They