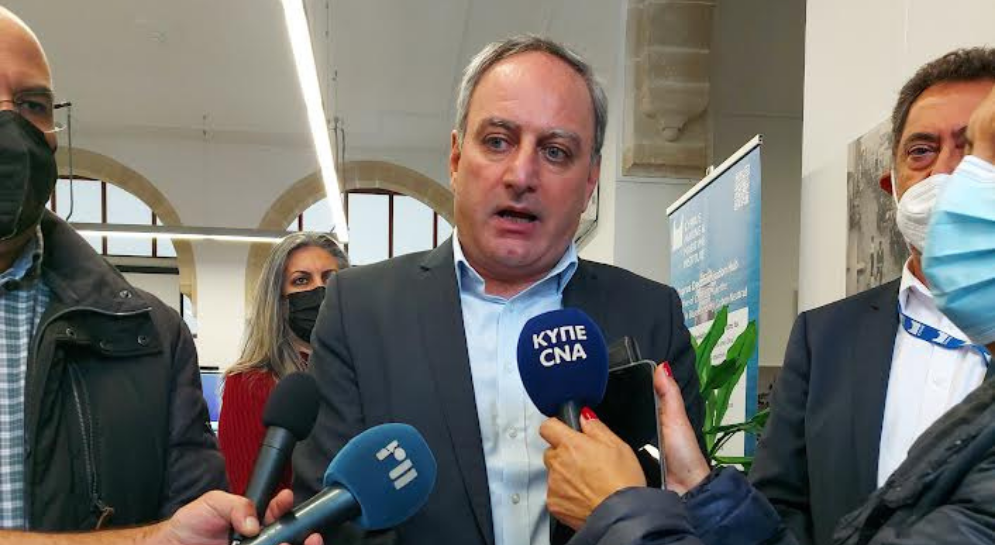 AKEL GS S.Stefanou: Christodoulides served the Anastasiades government from various posts for 9 years
10 January 2022, 'Astra' radio station
The in-fighting inside the ruling DISY party between its President Averof Neophytou and Foreign Minister Nikos Christodoulides does not distract AKEL from striving to fulfill its goal of achieving change in the governance of the country in the upcoming 2023 presidential elections, the General Secretary of AKEL Stefanos Stefanou stressed.
Speaking to the morning edition of 'Astra' radio, Stefanos Stefanou said that instead of supporting its administration, DISY is trying to create portray AKEL as a bogeyman and seeking the support of third parties to rescue themselves. He noted that AKEL is working to create the preconditions for the ousting of the Anastasiades-DISY government from power, a government which has created many deadlocks, and in doing so to open up a new perspective for the country.
S.Stefanou also questioned how a Nikos Christodoulides candidacy for the presidential elections could be considered to independent, when for 9 years he served the Anastasiades-DISY government from various posts which AKEL wants to rid Cyprus of. He said that there are huge differences over the policy choices made by this government, both with regards the Cyprus problem and on foreign policy issues, pointing out that Christodoulides was the head of the Foreign Ministry which was responsible for the handling of these issues.
At the same time, Stefanos Stefanou underlined that AKEL has drawn up a timetable with the aim of first conducting the internal-party procedures for the presidential elections. He noted that AKEL will try to verify if there is a possibility of reaching an understanding with opposition parties for cooperation or the possibility of supporting a common candidate. He added, however, that AKEL's timetable is until spring.
The General Secretary of AKEL also stressed that AKEL would no longer simply look at who it would support and exclude itself from this discussion. He noted that since his Party won the presidency of the Republic, this has opened a new chapter in the party's politics and when discussing the presidential elections, his own name enters the discussion surrounding the possible candidate too. Stefanou also made it clear that AKEL is one of the parties that forge alliances not for the sake of winning the presidency, but for the sake of achieving real progressive change, declaring that one of the key issues on the agenda for discussion is the Cyprus problem.