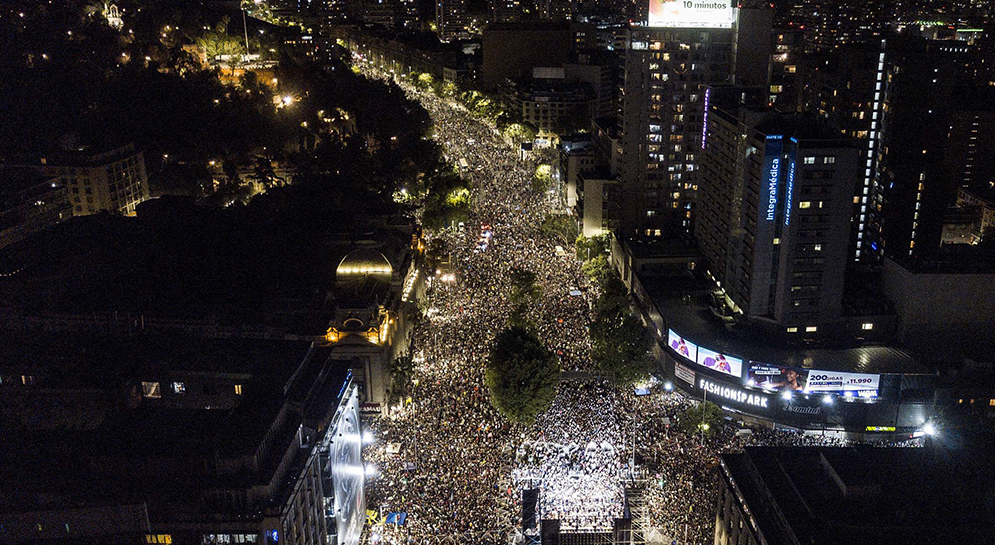 Your struggle shows the way and gives us courage
The Central Committee of AKEL message to the Communist Party of Chile on the result of the Presidential Elections
21 December 2021, AKEL C.C. Press Office, Nicosia
"Dear comrades,
The result of the second round of the Presidential Elections is a victory for the unity of the Chilean people against the threat of the renewed rise of the extreme right and fascist forces to power in the country. These forces have sought to impose themselves by recalling the painful black experience of the coup d'état and the crimes committed by the brutal military dictatorship in the country. However, the unity of political and social forces, of the broad masses, around the 'Apruebo Dignidad' ('I Approve Dignity') front, defeated fear.
This important victory opens up possibilities for a new beginning in Chile where the future will belong to the working people, women, young people and indigenous peoples who have been struggling for years to make this victory possible.
The fact that with your struggles, as part of this broad popular front, you have blocked the way to the extreme right shows the way and gives courage to the struggles that we have ahead of us in many countries around the world to prevent the ghosts of the past from returning. So that humanity will not be in danger again from fascism.
Today, we share your joy and reaffirm our solidarity with your struggles for the safeguarding of democracy and human rights, for social justice to prevail and for the defence of our planet and peace.
With comradely greetings,
The Central Committee of AKEL"