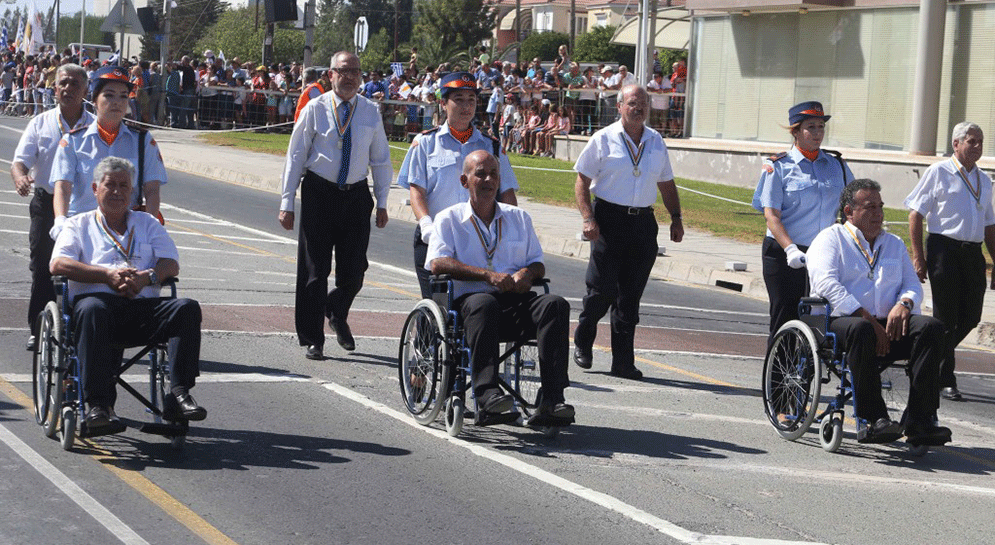 The Government refuses to grant a dignified benefit to the 1974 disabled and prisoners of war
Statement by AKEL MP Nikos Kettiros after the meeting of the Parliamentary Committee on Refugees, Enclaved people in the occupied territories, Missing Persons and War-stricken people
19 October 2021, AKEL C.C. Press Office, Nicosia
We discussed anew today the problems faced by the disabled persons and prisoners of war of 1974. At a previous meeting, we gave the relevant Ministries 15 days to assess the claims of the war-stricken people and come back to us with their proposals. Unfortunately, the response from the Ministry of Finance and Ministry of Labour has been categorical and final: they will not consent to any increase in the relevant benefits. No recognition of their health situation, which is steadily deteriorating. No recognition of their service to our homeland. No understanding of the problems they face.
Whereas 15 days ago the Ministry of Labour was telling the Parliamentary Committee that a 22% increase in benefits was excessive and that they are ready to discuss a lower rate, today we have been told that a zero increase seems more ideal for the Ministry. They need to realise that in 1974 some people did not wander aimlessly and celebrate on battlefields, but gave their all and their very lives so that there could be free areas in our country today.
From the day the honorary allowance was granted, AKEL has been raising the issue of the state's insensitivity in not granting this allowance to the fighters of the resistance. To those who were wounded and disabled in their battle to defend Democracy and the Republic. Today, all these years later, we received a reply from the Ministry of Labour to the effect that they aren't going grant this specific benefit to the resistance fighters because they dont know who these resistance fighters are. Although we can believe that this Government, this President and this ruling party very likely do not know neither the resistance, nor the resistance fighters, we are quite sure that there are registers/lists, organisations and evidence of these people. All that is needed is the existence of the minimum honor to be demonstrated to our country's history.
As AKEL we believe that the matter must be discussed before the Minister of Finance and Minister of Labour themselves. For that reason, we shall return to the issue at our next Committee session.