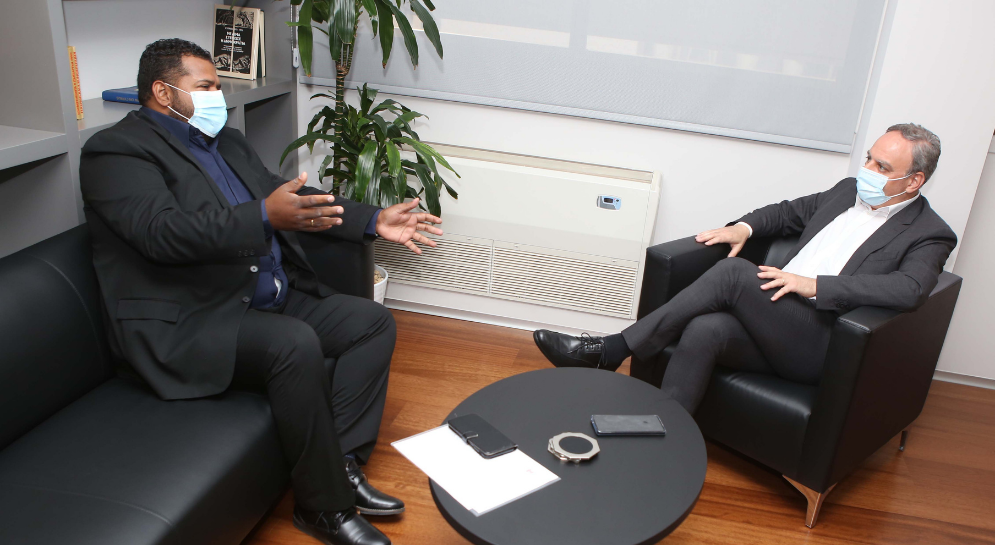 The General Secretary of the Central Committee of AKEL met with the new Cuban Ambassador to Cyprus
11 May 2022, AKEL C.C. Press Office, Nicosia
The General Secretary of the Central Committee of AKEL, Stefanos Stefanou, met with the new Cuban Ambassador to Cyprus, Angel Gustavo Suarez Cordero. The General Secretary of AKEL was accompanied by Vera Polycarpou, Head of the International Relations and European Policy of AKEL.
Stefanos Stefanou expressed AKEL's condolences to the Cuban government and Cuban people for the serious accident that occurred in Havana, which resulted in the death of more than 40 people and dozens of injuries.
During the meeting an exchange of views took place on the international situation, as well as on the current situation in the two countries. The General Secretary of the Central Committee of AKEL informed the Ambassador of AKEL's assessments of the current situation surrounding the Cyprus problem and thanked him for Cuba's long-standing and principled support for Cyprus for a solution and reunification.
The General Secretary of the C.C. of AKEL expressed satisfaction at the level of relations between Cyprus and Cuba and readiness for the further development and expansion of these relations. The close relations of solidarity and cooperation between AKEL and the Communist Party of Cuba were also stressed.
Central