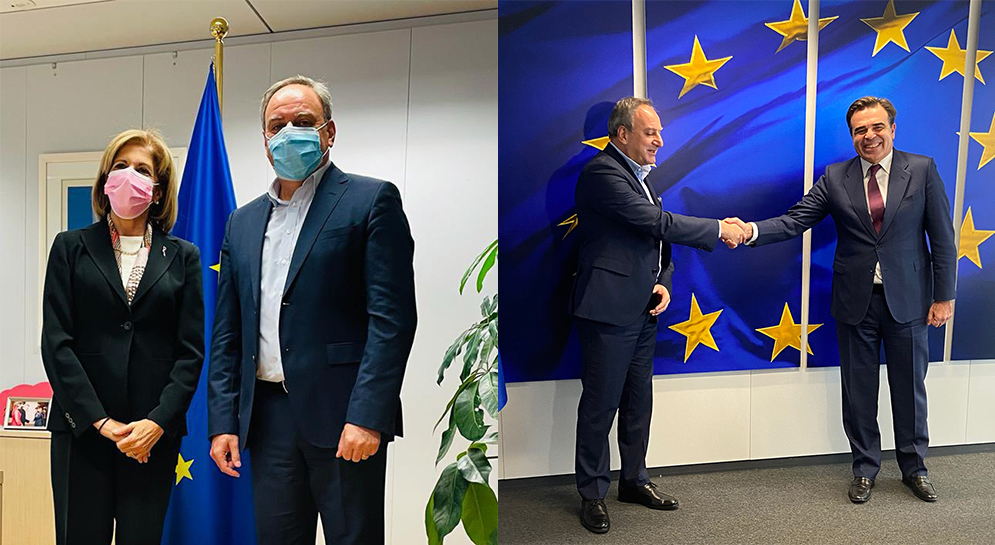 The contacts of the General Secretary of AKEL in Brussels concluded
18 November 2021, AKEL C.C. Press Office, Nicosia
The contacts of the AKEL delegation, headed by the General Secretary of the Central Committee of the Party, Stefanos Stefanou, in Brussels were concluded yesterday.
During his visit to Brussels, Stefanos Stefanou was a keynote speaker at a meeting organised by the Left Group in the European Parliament on the Cyprus problem. He also had meetings with the President of the Socialists and Democrats Group, Iratze García Pérez, and the leadership of the European United Left – Nordic Green Left GUE/NGL.
In addition, the General Secretary of AKEL had meetings with the Commissioner for the Promotion of the European Way of Life, and with the Commissioner for Health and Food Safety Stella Kyriakidou, with whom he discussed issues related to public health and the pandemic, as well as with the Head of the Office of the High Representative of the European Union for Foreign Affairs and Security Policy, Josep Borrell, with whom they discussed the Cyprus problem and the wider developments in the region.
The General Secretary of AKEL continues his contacts in London where he will meet today with UK Labour MP and Shadow Minister for Peace and Disarmament Fabian Hamilton and UK Minister of State for Europe and the Americas Wendy Morton.