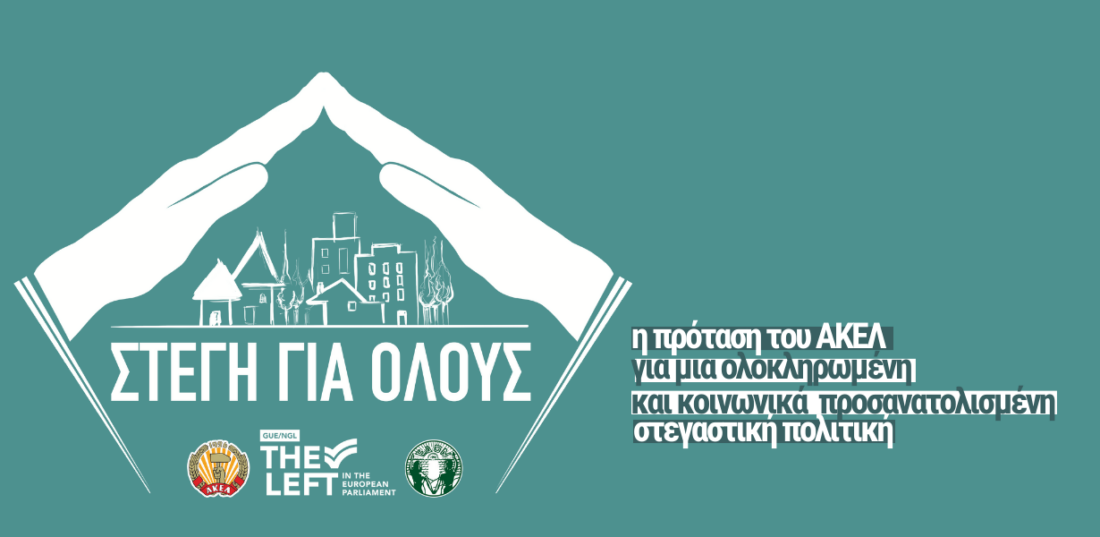 Cooperation between state services and local government is necessary to ensure affordable housing
Statement by AKEL Parliamentary Representative G.Loukaides after meeting the Union of Cyprus Municipalities
22 May 2023, AKEL C.C. Press Office, Nicosia
We had a very useful and constructive discussion with the President of the Union of Cyprus Municipalities, our friend Andreas Vyras. We were able, first of all, to agree on the extent of the housing problem we face in our country which severely undermines people's inalienable right to housing.
Of course, it is important to say that we were in full agreement on the important role that local government should play in trying to address the acute housing problem that we face in our country.
In particular, we had the opportunity to discuss the role of local authorities in providing social housing and affordable rent, but also in addressing issues relating to two other dimensions: That of housing for students, again with affordable rent, but also the big issue that, unfortunately, has arisen in recent years, which is the issue of homelessness.
We have agreed on the need for cooperation between state services, the government, together with local government, in order to promote programmes which can and must be financed by European programmes, but also by national resources.
If a political decision is taken and the appropriate priority is given by the state, we can ensure the right to housing in practice.
stāt
state