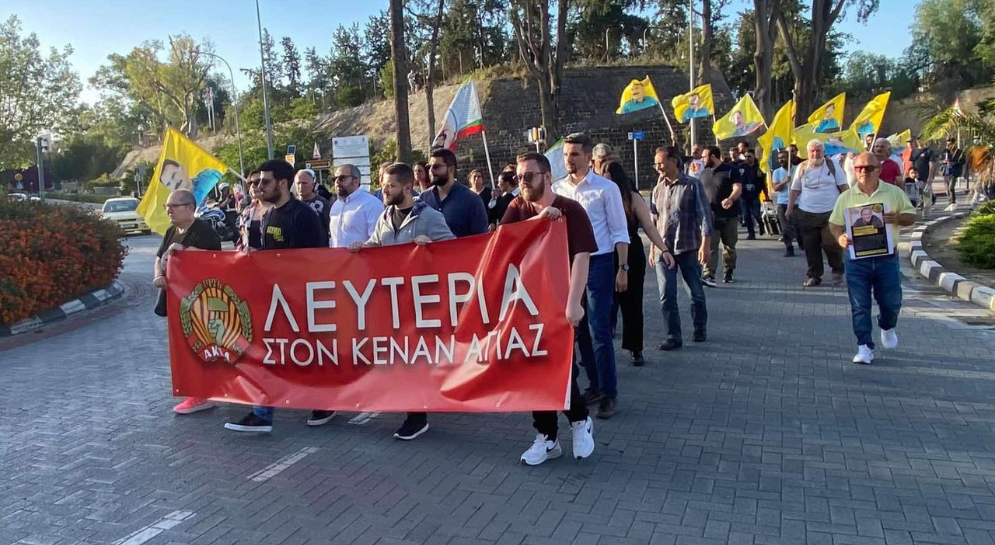 AKEL supports and participates in tomorrow's march against the decision to extradite the Kurdish activist Kenan Ayaz
21 May 2023, AKEL C.C. Press Office, Nicosia
AKEL supports and participates in tomorrow's mobilisation of the Kurdish community of Cyprus against the decision to extradite the Kurdish activist Kenan Ayaz.
The mobilisation, organised by the Kurdistan Cultural Centre "Theophilos", is being held to send a message of frustration, sadness and indignation at the extradition of Kenan Ayaz.
AKEL, which has supported from the beginning the struggle waged against the surrender of the Kurdish activist to Germany at the demand of Turkey, calls for participation in the mobilisation being organised tomorrow, Monday, 22nd May at 6:30pm at Freedom Square in Nicosia.
A march will subsequently follow to the German Embassy and the Presidential Palace. It also calls on the government of Nicos Christodoulides to take political and diplomatic initiatives – even belatedly – in order to prevent the surrender of Keynan Ayaz.
At the same time, AKEL announces that it is registering for debate in Parliament the issue of the handling of the Kenan Ayaz case and its implications, as well as regarding the conditions of his detention.