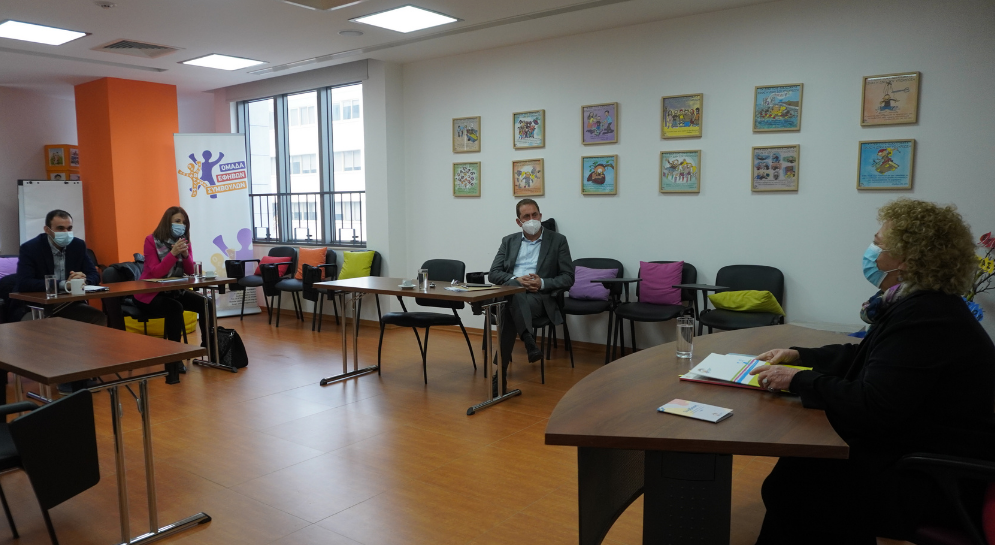 AKEL meeting with the Commissioner for the Protection of Children's Rights
20 December 2021, AKEL C.C. Press Office, Nicosia
A delegation of AKEL headed by Parliamentary Representative Giorgos Loukaides and including AKEL MP Andreas Pasiourtides and the Head of the Social Policy Bureau of the C.C. of AKEL Evanthia Savva, held a meeting with the Commissioner for the Protection of Children's Rights, Despo Michaelidou, today.
The meeting marks the start of a series of contacts and actions that AKEL will carry out within the context of the effort aimed at prevention and raising awareness of society about the phenomenon of bullying, which according to a European study carried out recently has doubled over the last 10 years in our country.
During the discussion, the Commissioner for the Protection of Children's Rights Despo Michaelidou informed the AKEL delegation that the conditions brought about by the pandemic have further aggravated this social phenomenon of bullying.
During the discussion, the weaknesses, gaps and problems observed both in the field of prevention and in the field of combating the phenomenon in schools, on the internet, within the family, in sport, at work and elsewhere were also pointed out.
The conclusion was made that horizontal and coordinated measures aiming at prevention are needed at all levels, as well as the monitoring of the implementation of legislation where it is not being applied. There was agreement on the need for a holistic approach to the phenomenon of bullying as a prerequisite for a more effective response.
AKEL will continue its efforts to raise awareness in society with actions, both inside and outside parliament.