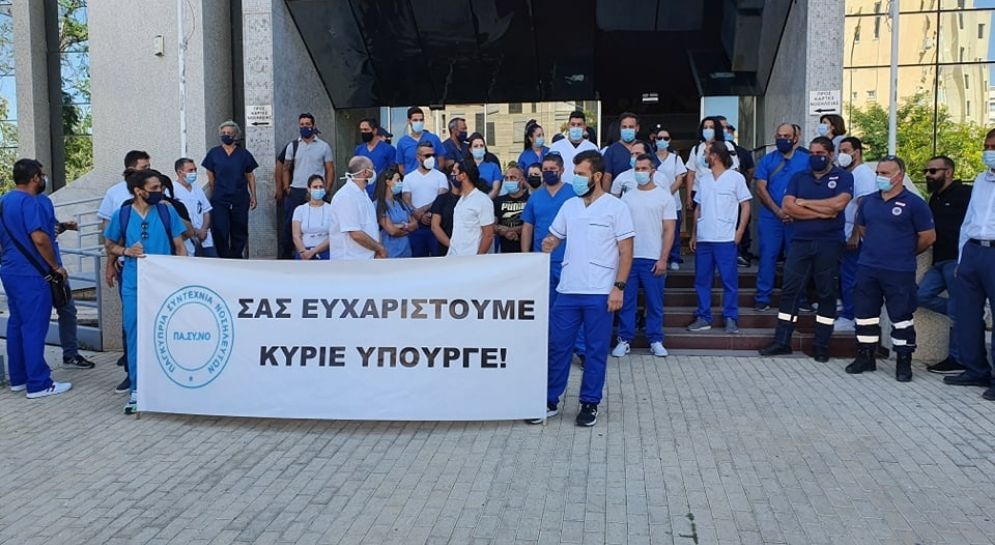 AKEL expresses its solidarity towards the struggle of nurses and PASYNO
7th June 2021, AKEL C.C. Press Office, Nicosia
AKEL expresses its solidarity with the struggle of nurses and PASYNO Nurse's Trade Union who are reacting to the decision taken by the Ministry to initiate disciplinary proceedings against nurses who participated in trade union measures.
The attitude and behavior of the Ministry of Health is an attack on the working people and their trade union rights, on the health professionals/workers who for months now has been declaring how grateful it is.
We once again call on the government and the Minister of Health to respect the trade union norms and the right of working people to collective organization.