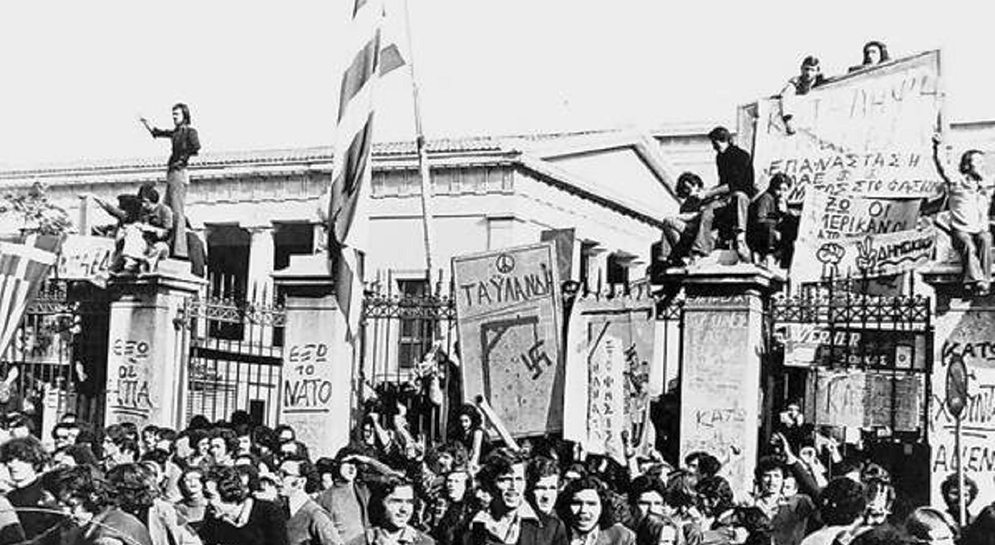 AKEL on the anniversary of the 1973 Polytechnic uprising
17 November 2021, AKEL C.C. Press Office, Nicosia
This year marks the 48th anniversary of the heroic uprising of the Athens Polytechnic. AKEL commemorates this heroic milestone in the anti-dictatorial struggle of the youth and people of Greece.
The Polytechnic sounded the demand of an entire people for Democracy, Independence, Bread, Education, Freedom and Social Justice. For liberation from the foreign interventions and dependencies, liberation from being under the subordination of the USA and NATO. These demands remain relevant to this day, which is precisely why the Greek people take to the streets every year to honor the heroic uprising of 1973.
Cyprus remembers and commemorates the anniversary of the Polytechnic uprising because it does not forget that it was the same hand that drowned the uprising in blood that, together with EOKA B, executed imperialism's illegal plans against Cyprus in the summer of 1974. The bloodshed of the Polytechnic and the tragedy of Cyprus will forever be evidence of the treason consciously committed by those forces and circles who presented themselves as being more "patriotic" than the patriots, "more Greek" than the Greeks.
In the face of the ideological concepts that refuse to acknowledge that there were any dead in the Polytechnic uprising, in the face of the insistence of the Right and the ultra-right to absolve and exonerate the protagonists of the 1974 betrayal, we insist on recalling, we insist on remembering, we insist on strengthening the anti-fascist front in Cyprus and in Europe, against the rise of neo-fascism.
We respectfully bow our heads in memory and pay tribute to the magnitude of the struggles waged and sacrifices made by all the fighters of Greece who wrote with their blood the modern history of Greece, as prisoners on remote island prisons, in the exiles, cells of the Junta and military courts.
We address a warm fraternal greeting to the Greek people, who were and are a valuable pillar of support in the struggles of Cyprus for freedom and vindication.