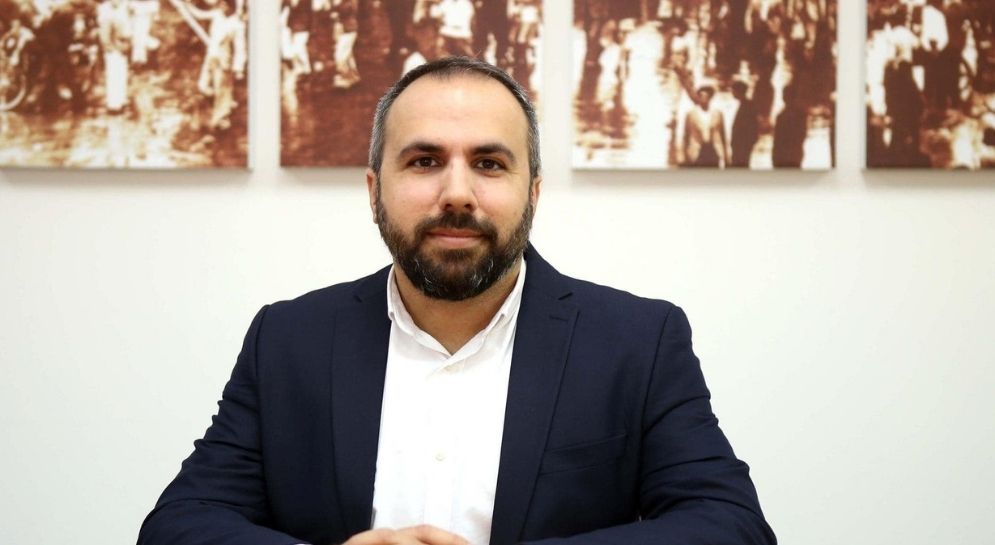 The prevailing situation on the Cyprus problem is confirmed
AKEL C.C. Spokesperson Giorgos Koukoumas on the resignation of Chief Negotiator Andreas Mavroyiannis:
18 April 2022, 'Astra' radio station
The resignation of the Chief Negotiator Andreas Mavroyiannis confirms the prevailing situation that exists on the Cyprus problem, as there have been no negotiations whatsoever for several years and there do not seem to be any prospects in the near future, AKEL C.C. Spokesperson Giorgos Koukoumas told 'Astra' radio station.
Giorgos Koukoumas said that Andreas Mavroyiannis had issued several months ago about his resignation, but stressed that the issue is not about Mavroyiannis, but rather that the Cyprus problem is at its worst phase since 1974.
The reason, the AKEL C.C. Spokesperson said, is because there are no negotiations underway and because the Turkish side's stance for a two state solution challenges the framework of the Resolutions of the United Nations, while the convergences recorded are being questioned by both sides.
He also added that there are negative fait accompli being imposed on the ground, most notably on the issue of Varosha, and noted that the occupying power Turkey is not only not isolated, not only have sanctions not been imposed on Turkey by the EU, but Turkey is in fact emerging in a stronger position because of its actions regarding the war in Ukraine
Characteristic of the situation, Giorgos Koukoumas said, is the statement made by the Greek Defence Minister who said that it is not the best time to say things against Turkey in NATO. All this, he went on to say, does not work in favour of Cyprus.
Asked to comment on the President of the Republic's references for a resumption of the dialogue, Giorgos Koukoumas said he was making this statement now because he does not face Mustafa Akinci opposite him.
In addition, he noted, the President did not react to Nuland's statements about Turkey's involvement in the Cyprus problem and did not tell her that for that to happen (on energy cooperation through Cyprus), the Cyprus problem must be solved.