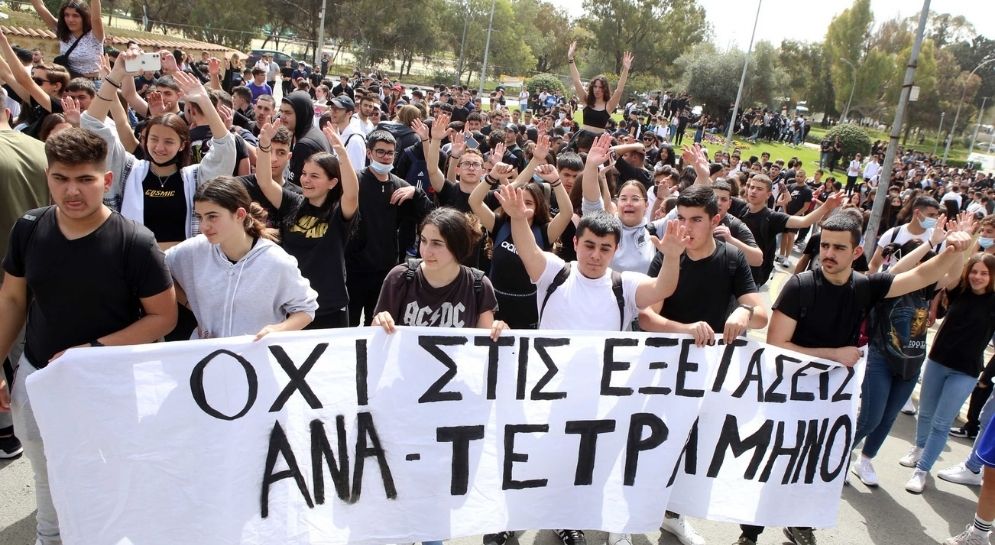 The philosophy of quarterly examinations is erroneous
Statement by AKEL MP Christos Christofides after the meeting of the Parliamentary Committee on Education and Culture
The Education Ministry has turned pupils into guinea pigs
18 April 2022
With the implementation of the quarterly exams system, a pedagogical crime has been committed against our children. Private tuition has increased, as a result of which our children have been turned into robots, who constantly under stress are running around trying to catch up with their exams, with teaching time reduced. This assessment is not formative, but comparative.
We have demonstrated today too that all the academics, parents, pupils and teachers disagree with the implementation of this policy. The Ministry of Education, however, continues to implement the quarterly exam system in an arbitrary manner. It has not come up with any corrective proposals, nor does it have any intention to do so for this year.
As a result of the policy pursued by the Minister of Education and the ruling DISY party, thousands of pupils who in the first and second grade of high school experienced the effects of the coronavirus, even though they made the third grade lacking, will once again be victimized. The Minister's arguments, citing very low student performance results, are in fact the starkest admission by a Minister of Education – whose government has been in power for ten years – of the education system's failure.
AKEL has elaborated a proposal for solving the problem. Once again we have heard, as we have been hearing for a year now, talk about some general and vague dialogue, of proposals and efforts to improve the situation. It is the very philosophy of this policy that is at fault. As we know, cancer can't be treated with aspirins. For that reason, AKEL's proposal provides for the adoption of a law abolishing quarterly exams and to force, at long last, the Education Minister to enter into a dialogue for a new system of evaluation for children, based on real learning, on the creativity of children at school, on the fulfillment of learning objectives, not on learning by heart and skills only to write exams.
In the face of this proposal, each one of us must assume our responsibilities. Either people will sit back and watch the Minister do what he is doing and by doing so actually support him indirectly or directly, or we will do something concrete to force him to enter into a dialogue.
I would like to close with this, because the Minister revealed his intentions this morning before coming to the Parliamentary Committee by issuing a statement attacking AKEL. He is doing this because he has the whole of society against him and wants to stir up fanaticism. It is not just AKEL that disagrees with him. He should understand that. It is the parents who are all desperate. It is school pupils who all feel oppressed. It is teachers too who are all living the harm the Minster's decisions are doing every day in schools. It is the scientific and academic community that is also in disagreement.
As far as the latest initiative to send new recommendations to teachers is concerned, it basically proves once again how sloppy the Ministry of Education has been in recent years and how they have transformed, without any scientific backing, our children into guinea pigs.
fəˈläsəfē
philosophy