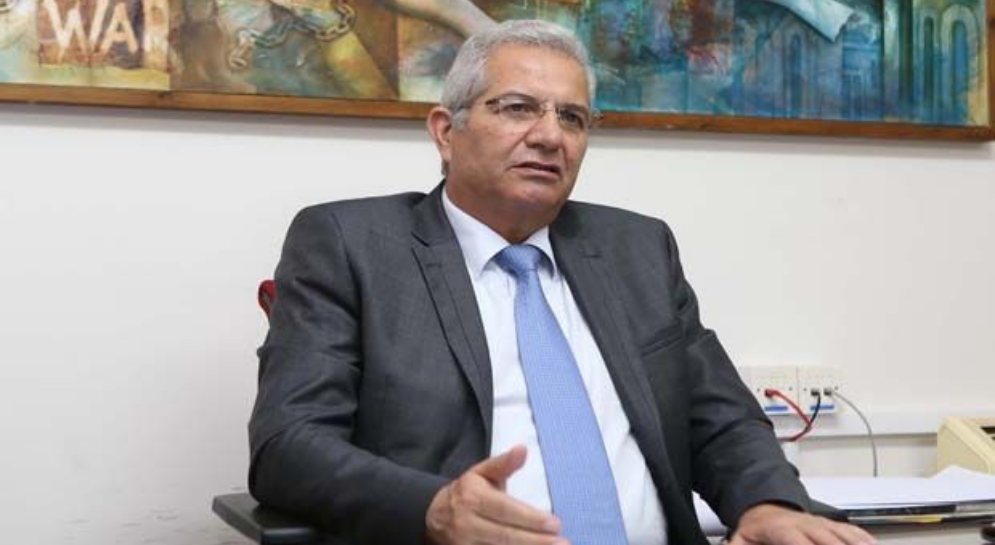 Statement by the former General Secretary of the C.C. of AKEL Andros Kyprianou
19 January 2022, AKEL C.C. Press Office
In last night's news of the Cyprus Broadcasting Corporation (RIK), the ruling DISY party, with the help of public broadcasting, attempted to convey the message that AKEL agreed with the construction of EAST MED by distorting an earlier statement of mine in a discussion I had with DISY President Av. Neophytou, in February 2020.
I refer them to my statement made to RIK in April 2021 in which I predicted that the EAST MED pipeline would not be built. I also recall that in 2015 AKEL submitted a proposal to the President for alternative routes, under certain preconditions. In any case, everyone knows that the government and DISY accused us of disagreeing with EAST MED because we considered its construction unfeasible and because there were more viable options.
The substance of the matter, and President Anastasiades, DISY President Averof and former Foreign Minister Christodoulides have to provide an answer to this, is that the foreign policy they have pursued  has proved to be a complete failure.
They should for that reason provide answers and not avoid the issue.
The government ruling forces presented EAST MED as a great success of their foreign policy. AKEL had been warning that it would not happen. It is crumbling like a house of cards. What do they have to say now?
They were saying that they had supposedly "shielded" the Exclusive Economic Zone (EEZ) of the Republic of Cyprus and that Turkey could not cause problems. Turkey has and will unfortunately roam and is roaming undisturbed in our EEZ. What do they have to say?
They were saying that Turkey's threats to open the enclosed city of Varosha were a "pre-election trick". Varosha is being opened, consolidating the partition. What do they have to say?
They were promptly announcing in August 2019 that the EU would impose sanctions which would "hurt Turkey". We have entered 2022 and we haven't seen any sanctions yet. What have they got to say?
We are not rejoicing, Mr. Anastasiades, Mr. Averof and Mr. Christodoulides. We are saddened because your handlings (of the Cyprus problem) are leading Cyprus to dangerous paths. We regret that because you think you can fool us all. We are sorry because instead of apologising to the Cypriot people for your fairy tales, you have the audacity to accuse us of engaging in destructive opposition.