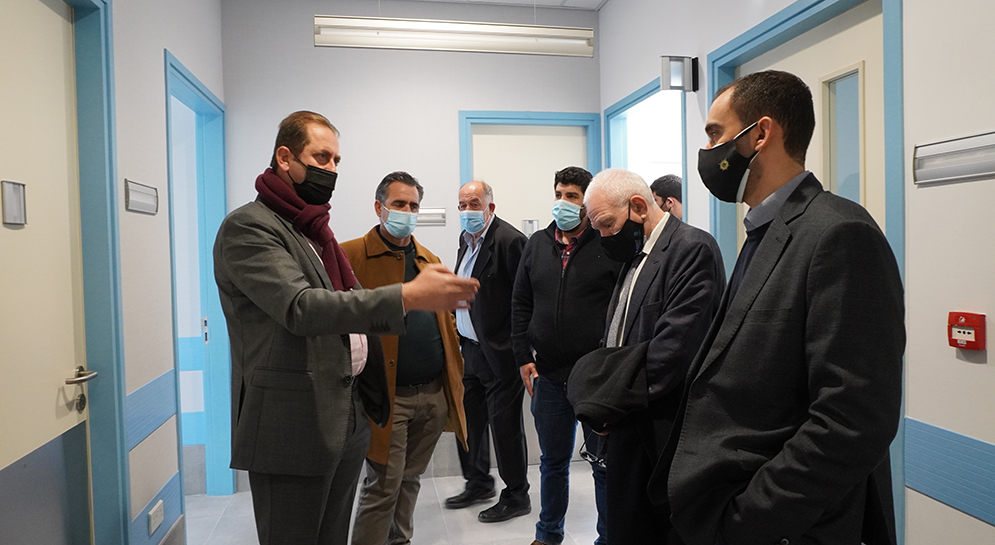 Statement by AKEL Parliamentary Representative G.Loukaides on AKEL visit to the Athienou Municipality Health Centre
21 January 2022, AKEL C.C. Press Office, Nicosia
It really is disappointing, I would even say tragic, that we have a Health Centre here that has cost €4m, but has remained unused for many months without staff and the necessary equipment.
This tragic picture we have seen is yet more proof of the tragic handling that is being carried out by the Anastasiades-DISY government with regards the public health sector.
There has been a clear commitment for 6 years within the framework of the Health Sector Reform to upgrade and modernise the Public Health Sector. Instead, unfortunately, we have seen the Public Health Sector being left abandoned.
With AKEL's visit here, we have assured the Mayor of Athienou and Local Authority that we will assist them in their efforts to staff and equip this precious valuable asset of Athienou as soon as possible and at the same time transform it into a regional centre for ambulances, in a way that serves the 7,000 residents of Athienou and thousands of residents of the surrounding area.
Towards this end, we will be contacting immediately by phone too, but also send letters to the Minister of Health. I want to believe that measures will finally be implemented so that the commitments made regarding this Health Centre will be fulfilled as soon as possible.