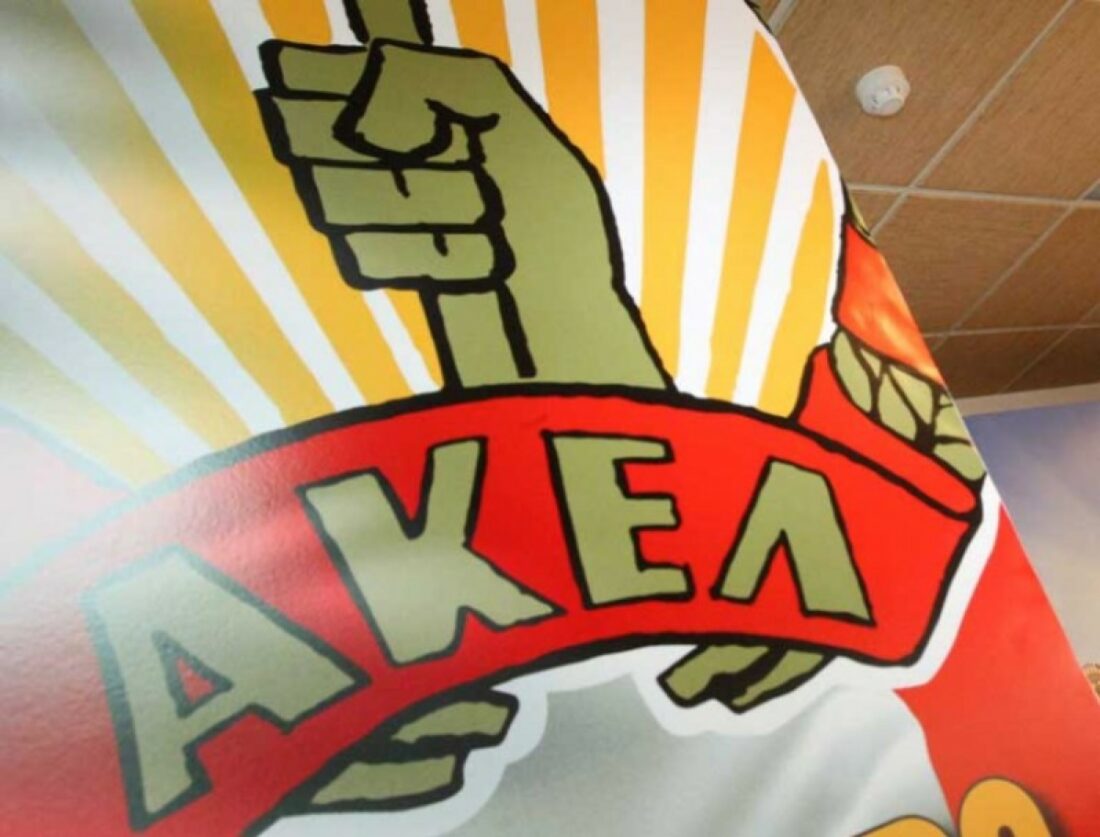 Statement by AKEL Nicosia/Kyrenia District Organisation on the fascist slogans at the Municipal Theatre of Latsia
14 December 2021
The AKEL Lefkosia – Kyrenia District Committee denounces the cowardly actions of those working under the cover of darkness who wrote slogans at the Municipal Theatre of Latsia taken from the most sinister and painful pages of modern Cypriot history. The inscription of slogans such as "EOKA B strike again" indeed on the day of the event scheduled to take place in honor of the Resistance and Democracy fighter Kostas Papakostas at this very venue, is not accidental. It seems clear that the event being organised by the Pancyprian Association of Democratic Resistance fighters has annoyed the political descendants of the treacherous 1974 coup d'état.
In the name of the thousands of martyrs of the twin imperialist crimes committed in the summer of 1974.
In the name of the thousands who defended democracy and freedom.
In the name of the thousands of victims of nationalism – chauvinism, both Greek Cypriots and Turkish Cypriots.
In the name of the thousands of refugees who are still suffering from the results of the occupation of half of our country by Turkey.
In the name of the sought and necessary liberation and reunification of our homeland and people, we call on every democratic person to rally and unite in the struggle to isolate the unrepentant fascists, to uphold the historical truth and to defend democracy and our future.
The mass participation tonight at the event to pay tribute to Kostas Papakostas at the Municipal Theatre of Latsia will give yet another resounding reply to the modern "Nightmares" of our people.