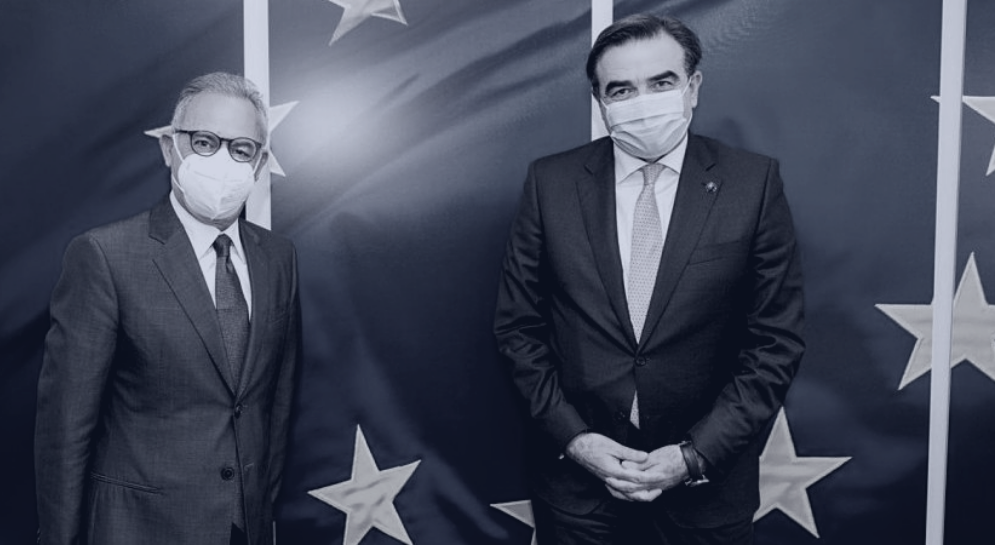 Schinas' interventions in the Cypriot elections raises institutional and political questions
12 May 2022, AKEL C.C. Press Office, Nicosia
The recent intervention of the Vice-President of the European Commission Margaritis Schinas, in the presidential elections in Cyprus raises institutional and political questions. Speaking at the 14th Congress of the ruling 'New Democracy' party in Greece, he referred to "games in Cyprus, in the presidential election" and expressed support for the candidacy of the President of the ruling DISY party Averof Neophytou. AKEL MEP George Georgiou, in a question he has already tabled, calls on the European Commission to give a reply to the following questions:
How are the statements of the Vice-President of the European Commission in line with Article 9, point 3 (Participation in national political life during the term of office) of the Commission Decision dated 31 January 2018 on the Code of Conduct for Members of the European Commission (2018/C 65/06)?
Where does the Vice-President of the EU derive the right to intervene in the internal affairs of an EU country of which he is not a citizen of by expressing his support in favour of a specific candidate?
Does the European Commission know who, in the Vice-President's words, is "playing games in Cyprus"?