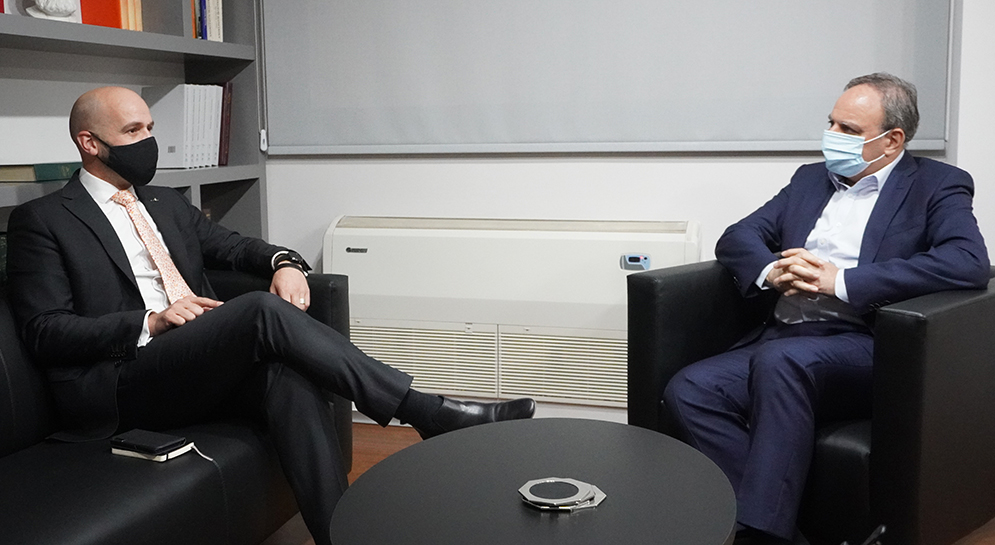 Meeting of the General Secretary of AKEL S.Stefanos with the High Commissioner of Australia
23 November 2021, AKEL C.C. Press Office, Nicosia
The General Secretary of the Central Committee of AKEL, Stefanos Stephanou, met today with the High Commissioner of Australia, Sam Beever, on the occasion of the completion of his term in Cyprus. Satisfaction was expressed for the useful exchanges that have developed over the years.
Stefanos Stefanou underlined to the Australian diplomat AKEL's particular concern over the ongoing impasse surrounding the Cyprus problem.  He stressed that Turkey's provocative actions in Varosha and the Exclusive Economic Zone of the Republic of Cyprus are leading to new fait accompli. Furthermore, he noted that AKEL has a proposal to break the deadlock and for the resumption of the talks with the aim of reaching a solution of a bizonal, bicommunal federation with political equality as defined by the Resolutions of the UN.
During the meeting, reference was also made to the Cypriot community in Australia and its positive contribution to the development of good relations between the two countries.