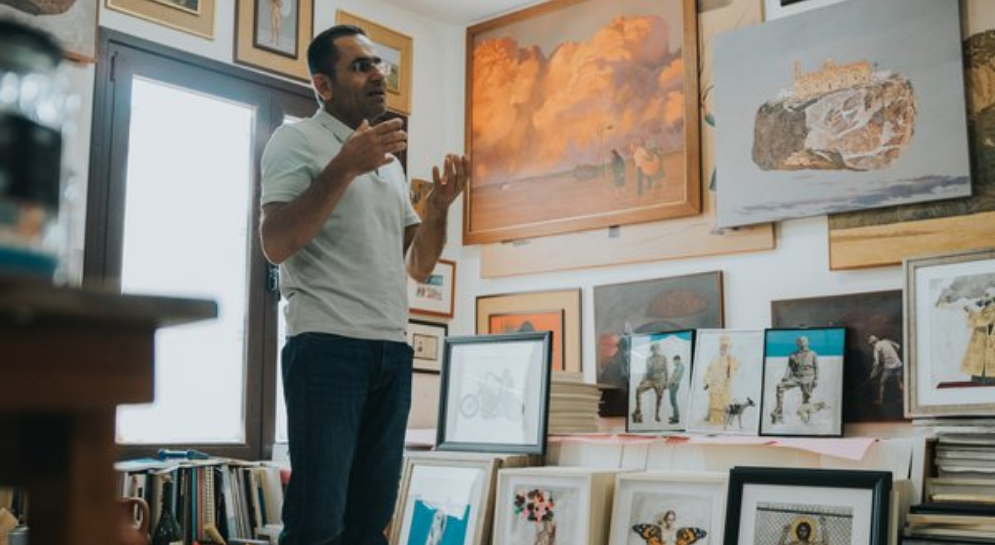 End the silencing and targeting of artistic expression
"The government's actions are authoritarian and scandalous – the charges must be withdrawn"
23rd June 2021, AKEL C.C. Press Office, Nicosia
The authoritarian and scandalous action of the Nicos Anastasiades government against the painter Giorgos Gavriel has been criticized by the Committee on Culture and Education (CULT) in the European Parliament, which has unanimously expressed its deep concern about the persecution of the artist and teacher. We recall that AKEL MEP Niyazi Kızılyürek raised the relevant issue before the competent bodies of the European Parliament. The letter of the President of the Committee, Ms. Sabine Verhayen, is damning of the government of Nicos Anastasiades and of the Minister of Education and Culture Prodromos Prodromou in particular.
Unfortunately, those in power have repeatedly turned a deaf ear to AKEL's appeals demanding the withdrawal of the charges and the disciplinary investigation against Giorgos Gavriel. As stated by the President of the European Parliament's Committee on Culture and Education, "the right to freedom of expression without interference by public authority is enshrined in Article 11 of the Charter of Fundamental Rights of the European Union".
We call on the government to withdraw all charges without delay and to stop the disciplinary investigation. The practices of silencing and targeting artistic expression must stop once and for all.