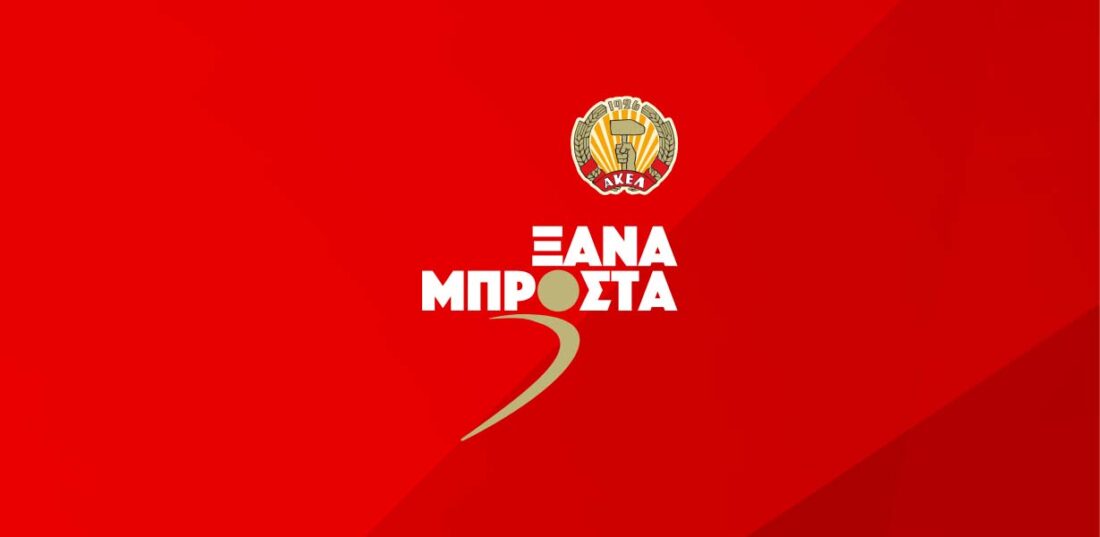 Change in government is needed to save what remains standing – Article by Konstantinos Zachariou
28 January 2022, 'Haravgi' daily newspaper
The ruling DISY party has succeeded in handing over to private interests two of the three semi-governmental Organisations it has had its eye on over the years: the Cyprus Cooperative Bank and the profitable commercial operations at the port of Limassol. The third Organisation, which has managed to survive DISY's fury, is the Cyprus Telecommunications Authority (CYTA).
The results of DISY's policy are as follows:
– After the sale of Cooperative Bank, the banks do whatever they want. After frantically closing down its branches, they are continuously increasing bank charges, threatening every poor and disadvantaged person/family with foreclosures. But DISY is satisfied, given that the banking system has been "rehabilitated", as it claims.
The same and worse is happening at the Limassol port. The companies impose increases in tariffs up to 96%, but here too DISY is satisfied, since the companies are making profits. Of course, the DISY government made sure of this, given that during the privatisation of the port's operations, increases of 40% in the tariffs were imposed, a cap was imposed on the port of Larnaca in order to ensure the turnover of the private companies in the port of Limassol, 48% of the proceeds from the UNIFIL contract (3.5 million euros) were given to the private companies, and the port of Limassol was privatized (3 million), while, due to erroneous planning, the state was forced to rent cranes from one investor for EUR 1.75 million and give them free of charge for use to the other investor.
On the other hand, CYTA, which was once valued by DISY President Averof Neophytou and former Minister of Transport at around 74 million pounds (EUR 127 million), continues to make a profit. In fact, since then it has contributed to the state's finances with more than EUR 1 billion, and this year it is expected to register record profits and give the state a several million Euros more. It also continues to donate millions of euros for public and social projects.
DISY's obsession with the privatisation of profit-making organisations is damaging for both society and the Cyprus economy. Taxpayers have been burdened with billions in losses from the sell-off of the Cooperative Bank and the profitable operations at the Limassol port, while they continue to pay in their capacity also as taxpayers. They also continue to pay compensation for the Cooperative Bank because of the guarantees that were given, while they will soon be called upon to pay compensation to private interests in the ports too.
The only consolation is that DISY did not manage to get its hands on the Electricity Authority CYTA, which, with the dividends it gives to the state, to some extent relieves the taxpayers' position because if it weren't for these dividends, taxpayers would have to pay even more to cover the losses from the privatisation of the Coop Bank and the commercial operations in the Limassol port.
Unquestionably, as long as DISY remains in power, CYTA, as well as other profitable public organisations, are in danger. Only a change in the governance of the country can save what is left…