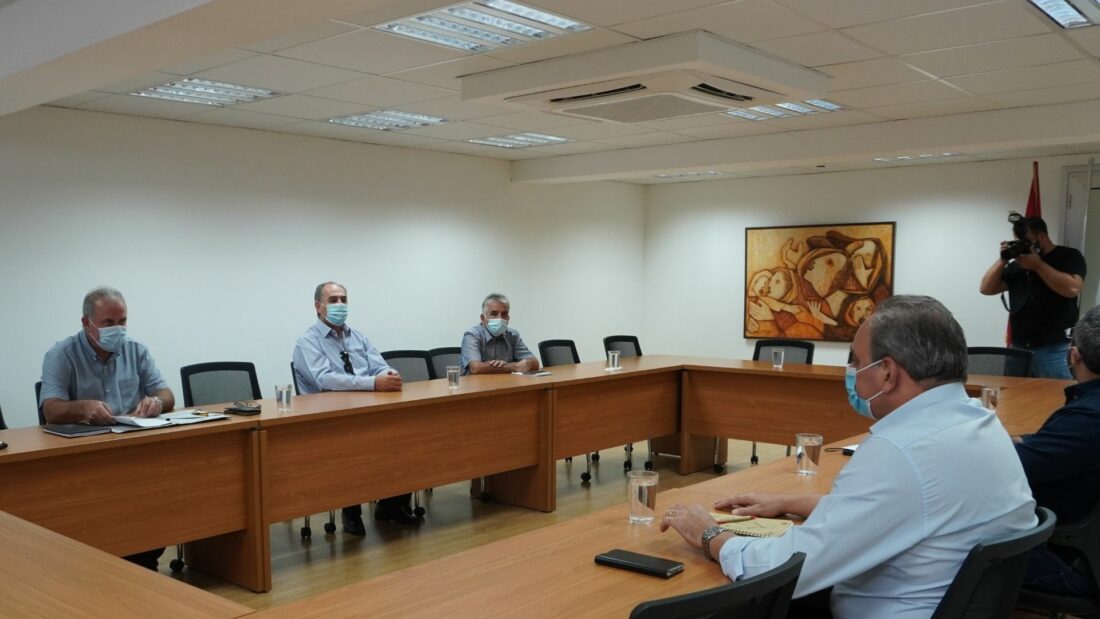 AKEL on the side of the former employees of 'J&P Overseas'
23 September 2021, AKEL C.C. Press Office, Nicosia
The General Secretary of the Central Committee of AKEL, Stefanos Stefanou expressed today the Party's full support towards the former employees of J&P Overseas (Ioannou & Paraskevaides), at a meeting with the workers at AKEL's central offices. Also present at the meeting were representatives of the trade union organisations PEO, SEK and DEOK, while the AKEL delegation also included the Party's Press Spokesperson and member of the Parliamentary Labour Affairs Committee Giorgos Koukoumas.
As it is known, dozens of Cypriots employed in the company's projects in Saudi Arabia found themselves, with the closure of the company, without a job. J&P Overseas since 2018 to date has not paid the salaries, insurance and provident fund contributions it owes to its former employees. AKEL had since December 2020 raised the issue in Parliament by registering it for debate in the Labour Affairs Committee.
After an exchange of views, the General Secretary of AKEL assured the workers' representatives that AKEL will take initiatives both inside Parliament, but also in the direction of the government, so that the former J&P Overseas employees will be vindicated.