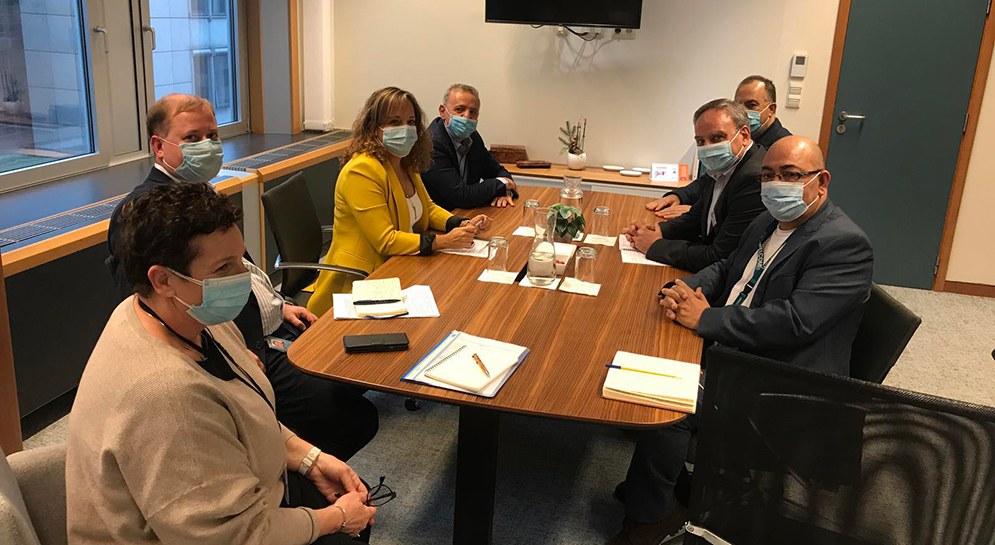 AKEL GS meets with the President of the S&D Group in the European Parliament
15 November 2021, AKEL C.C. Press Office, Nicosia
During his visit to the European Parliament, the General Secretary of the Central Committee of AKEL Stefanos Stefanou had a meeting today with the President of the Socialists and Democrats Group Iratxe García Pérez.
S.Stefanou informed her about the prevailing difficult situation prevailing surrounding the Cyprus problem and the Turkish side's attempt to impose new partitionist fait accompli. The General Secretary of AKEL underlined the unacceptable return of Turkey and Mr. Tatar to the position for a two state solution and the importance of the international community and the European Union exerting every possible influence they have so that Turkey and Tatar return to the point where the negotiations at Crans Montana had left off in 2017.
The President of the Socialists and Democrats Group agreed on the importance the respect of international law and the solution of the Cyprus problem has for peace and development in the wider region.
Issues were also discussed that stem from the major challenges the pandemic crisis has created for the citizens of EU member states. In a spirit of common understanding, S. Stefanou and Mrs. García concluded that the measures that are being taken must aim at ensuring social justice.