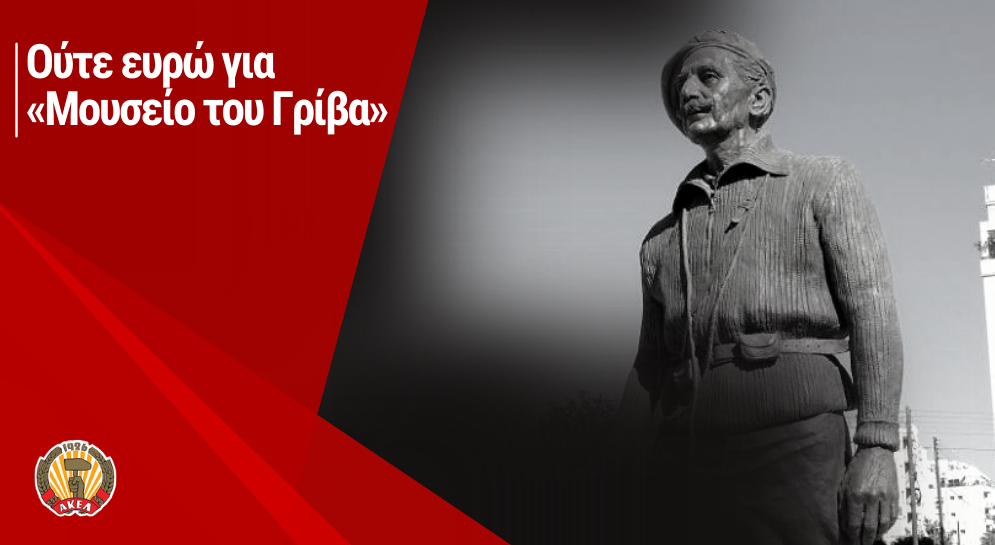 What happened and DIKO-EDEK changed their minds about the Grivas museum?
With the votes of Democratic Party DIKO and socialdemocratic party EDEK, the creation of the Museum of Shame is going ahead
1 November 2022, AKEL C.C. Press Office, Nicosia
With the votes of DIKO and EDEK, yesterday in the Parliamentary Finance Committee, the funds for the Grivas Museum that the Anastasiades government desperately wants to create were released. This is the same budget that the government twice attempted to pass in previous years with the votes of the ruling DISY party and far-right ELAM, but was blocked by the votes of the parties AKEL, DIKO, EDEK, Ecologists and DIPA.
There is nothing at all surprising about the stand of the government, DISY and far-right ELAM, who still honor the arch-traitor of our country, but who also insist in times characterised by the economic suffocation of the people on allocating thousands of euros to unhistorical extreme-right propaganda.
However, it is sadly surprising that DIKO and EDEK have changed their stance on this issue, which they had taken until yesterday.
When did the leaderships of DIKO and EDEK change their minds about Grivas and the crimes he committed?
What are they going to say to the fighters of the Democratic anti-fascist Resistance and the people of the centre spectrum, who for years have been resisting the falsification of the historical truth together with the Left?
Evidently, after DIKO and EDEK declared their support to the DISY member Nikos Christodoulides, the Minister of the most corrupt government, they subsequently also expressed their support for the creation of a Grivas Museum, the museum of shame.
One thing is for certain, namely that the whole democratic people of the country is outraged and express their indignation at the fact that, with the votes of the MPs at the centre political spectrum, the plans of the DISY government for the Museum of Shame are going ahead.