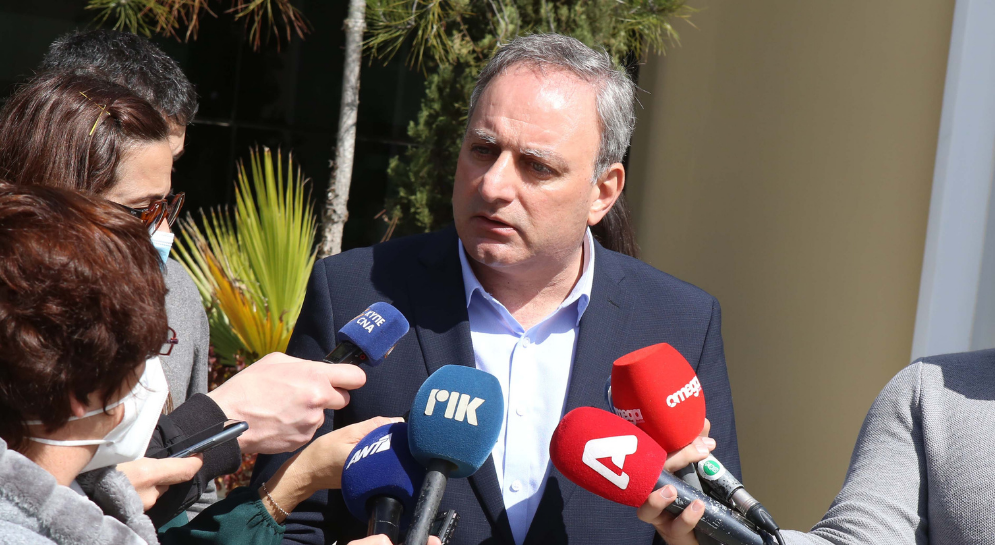 We are fighting to rejuvenate the fire-affected areas
Statements by the General Secretary of AKEL S.Stefanou:
The mountainous regions should be supported
26 June 2022, 'Dialogos' portal
We will not giving in to the fatalism of the disaster, but are waging a battle to rejuvenate the fire-affected areas, the General Secretary of the Central Committee of AKEL, Stefanos Stefanou pointed out, who visited the 4th Honey and Beekeeping Festival in the village of Odou of the mountainous Larnaca district.
In statements to journalists, S. Stefanou said that "last week AKEL held the second "Phyllosia" Festival in Arakapas, in the area severely devastated by the fire last year, to convey the message of support and help to the extent of our own ability, but at the same time to also support the local communities and residents of the area who are waging their own battle to rejuvenate the area, their villages, life and professional activities after the devastating disaster last year".
"Going up to the village of Odou, your heart is in pain as you see the devastation caused by last summer's fire, with the burnt forests and scorched land," S.Stefanou continued. He then referred to the inauguration of the Cyprus Bee Breeding Centre that took place today, saying that "this sends a message that the authorities, the residents, all of us are not surrendering to the fatalism of the disaster, but we are waging this battle to rejuvenate the area, to give birth to life again and again develop the activity of residents ".
All of us, he added, need to support our mountainous areas and their traditional products "because the production of Cypriot honey is part of our tradition and activity and we need to support residents again so that they can stay in these communities, continue their professional activity and remain in the areas".
The General Secretary of AKEL congratulated the President of the Odos local Community Menelaos Filippou. Our presence here, noted the General Secretary of AKEL has the character of practical support and solidarity with this beautiful effort that is underway.
Stefanou was accompanied by AKEL Larnaca District Secretary Chrystalla Antoniou and AKEL Larnaca MP Andreas Pasiourtides.