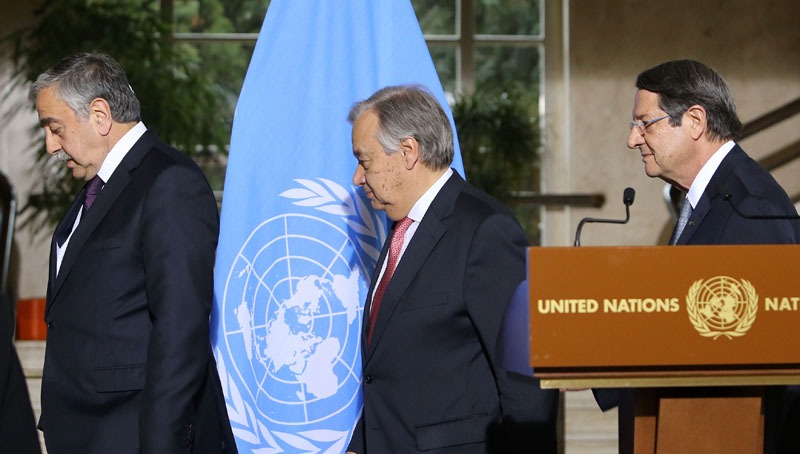 The times are critical, the danger of the finalization of partition is great and silence is complicity
Statement by AKEL C.C. Spokesperson Stefanos Stefanou
AKEL replies to the government and ruling DISY party
AKEL C.C. Press Office, 29th September 2020, Nicosia
We agree that the country and citizens need policies characterised by credibility, consistency and seriousness. This is exactly what the policies of the Anastasiades-DISY government aren't characterised by.
With its delusional erratic policy on the Cyprus problem, the government has succeeded – because it is indeed an achievement – in Turkey being exonerated for the failure of the Crans Montana conference.
With its political acrobatics, the government has succeeded in the Greek Cypriot side being perceived as equally responsible for the unprecedented prolonged stalemate on the Cyprus problem. This is what the UN Secretary General himself concludes in his Reports.
With its unprincipled foreign policy, the government has left Cyprus without substantial support in the EU with regards Turkey's illegal and provocative actions against our country.
Policies are judged by their end results. And what exists as the general impression is that Turkey is threatening and provoking, but the government with its inconsistent foreign policy doesn't even manage to expose it.
Criticism, for the government ruling forces, is interpreted as "barren confrontation" and "unnecessary tension". These are the very same people who had no problem characterizing the opposition as "zeros". They are the very same people who from time to time have attacked all political forces.
No matter how much the government ruling forces try to demonize the different point of view and the criticism exerted of them, we are not going to silence ourselves. The times we are going through are critical, the danger of the finalization of partition is great and silence is complicity.