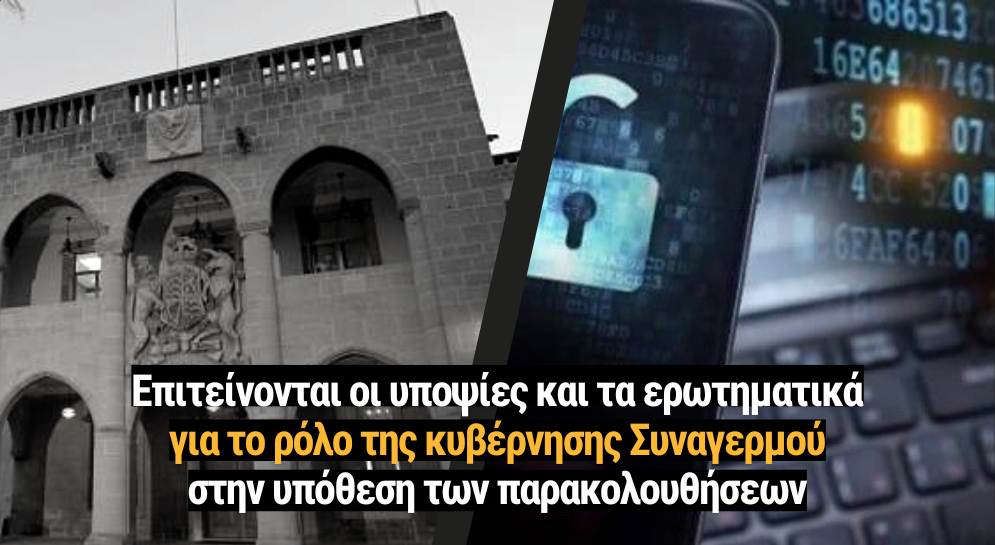 The suspicions and questions surrounding the DISY government's role in the surveillance case are growing
Statement by AKEL C.C. Spokesperson Giorgos Koukoumas
9 August 2022, AKEL C.C. Press Office, Nicosia
Yesterday's reaction of the DISY government to the surveillance scandal intensifies the suspicions and questions about its role in the case. The facts themselves are clear for all to see and directly connect Cyprus to the Greek wiretapping/eavesdropping scandal while the government pretends not to notice. Tal Dillian the main defendant in the black van spy case in Cyprus, has his company headquarters in the country, whose software was used to carry out the surveillance of politicians and journalists in Greece. However, the government, instead of providing answers or even ordering an investigation, is essentially asking that we do not discuss the issue that is shaking Greece and is in the headlines of the international press.
The government of the ruling DISY party should reply to the following:
Why is the government trying to downplay our country's connection to the surveillance scandal in Greece?
Why is the Cypriot Attorney General's office, which is headed by two former Ministers of the DISY government, refusing to give a straight answer on its decision to drop all charges against Tal Dillian?
Until when will they cover up the scandalous connection between the Assistant Attorney General and Dillian, whom he cleared of charges?
Why doesn't the government clarify what connection Dillian's companies and the black spy van had with the Central Intelligence Service (KYP) and the police?
Is it or is it not necessary to investigate the well-known connections between these Israeli agents with politicians in our country?
Either the government is neck-deep in the surveillance affair, or it does not comprehend the derailment of democracy and institutions, or both.
09.08.2022