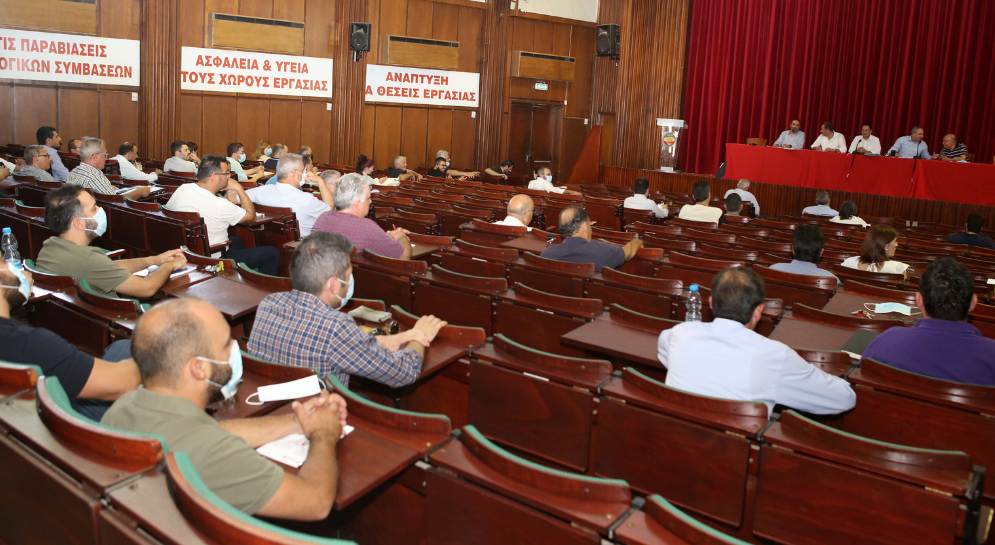 The Central Committee of AKEL ratifies the candidacy of Andreas Mavroyiannis
27 May 2022, AKEL C.C. Press Office, Nicosia
The Central Committee of AKEL convened today and assessed the result of the dialogue and indicative vote on the recommendation to the members and friends of the Party in relation to the upcoming Presidential Elections. The recommendation to support the independent candidacy of Andreas Mavroyiannis was accepted by the members of AKEL with 78% of the vote.
Taking into account the result of the vote, but also all the positions that have been taken by the thousands of members and friends of AKEL, the Central Committee of AKEL today ratified the proposal to support the candidacy of Andreas Mavroyiannis and put it before the extraordinary Pancyprian Conference of the Party. The decision of the Central Committee was taken with 94 votes in favour and 1 against.
The extraordinary Pancyprian Conference of AKEL will convene on Sunday 5 June and will take the final decision by secret ballot.