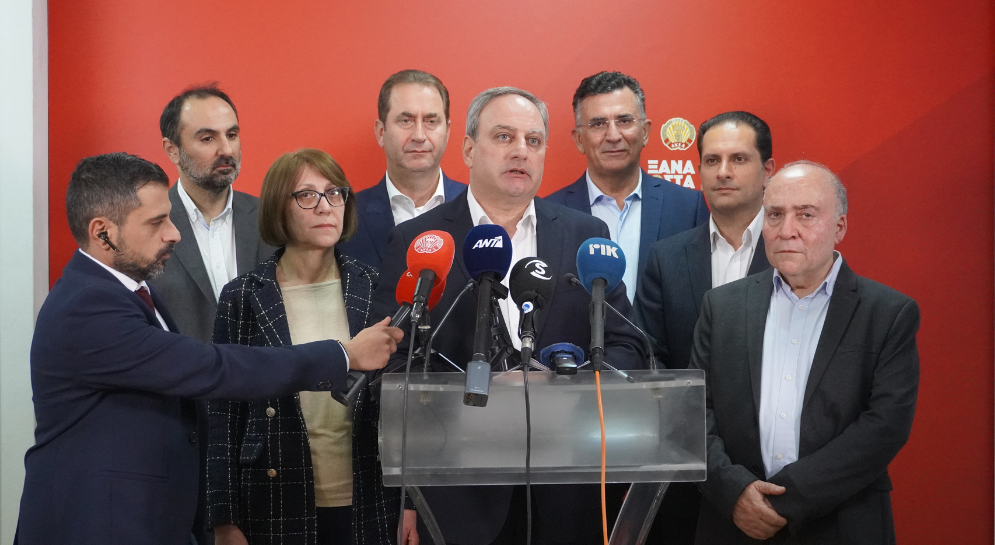 Statement by the General Secretary of AKEL, Stefanos Stefanou on the result of the First Round of the Presidential Elections
First of all, I would like to congratulate the independent candidate Andreas Mavroyiannis for the victorious result of the first round of the Presidential Elections. I would also like to thank the thousands of voters who created a broad social front with the sole aim of the good of the country. As AKEL we feel satisfied because our choice to support a man who puts the interests of our country above any party labels is justified. An all encompassing candidacy, which brings together forces that set as the highest priority a just solution to the Cyprus problem, the well-being of citizens, good administration and the rule of law.
Nothing has been decided today. The second round next Sunday, as we usually say, is a different election. That is where citizens will weigh up the credibility and ethics of those running for the reins of the country. Andreas Mavroyiannis, with his vast experience and international connections, has the potential to halt the danger of final partition – and to bring our country to a higher standard. Andreas Mavroyiannis' candidacy unites and creates hope for Cyprus and our people.
(in the second round the independent candidate supported by AKEL, Andreas Mavroyiannis (1st round- 29.60%) will face Nicos Christodoulides (1st round – 32.04%)
http://live.elections.moi.gov.cy/English/PRESIDENTIAL_ELECTIONS_2023/Islandwide?fbclid=IwAR2zogl7uHW9m2ILKUuXpfiHNFhRei814Znc0fSgvrmv281mkcOfnoF8sj8