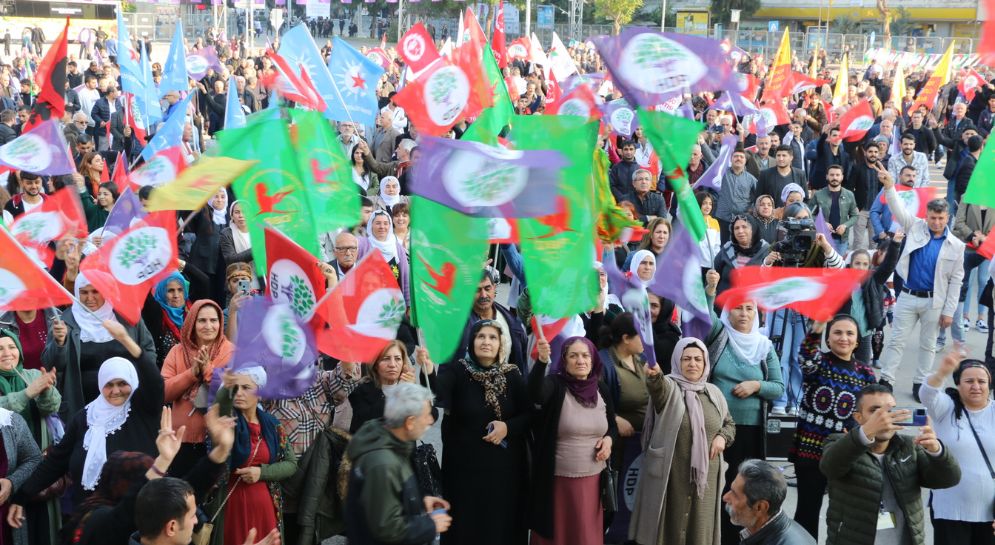 Resolution passed in Parliament against the ban on the Peoples' Democracy Party (HDP)
10 March 2023, AKEL C.C. Press Office
The House of Representatives yesterday adopted a resolution, tabled by the AKEL-Left-New Forces and the Ecologist Movement Paliamentary Groups, against the ban on the Peoples' Democracy Party (HDP) in Turkey. The resolution was tabled in view of the forthcoming decision of the Turkish Constitutional Court on 14 March, which will determine the party's ability to operate and participate in the country's upcoming elections. The resolution follows below:
"Following with great concern the judicial process aimed at banning the Peoples' Democracy Party (HDP) in Turkey, which is expected to be concluded with the final decision of the country's Constitutional Court on 13 March,
Considering that the HDP is the third largest party in Turkey, which millions of citizens supported in electoral processes resulting in its democratic entry into the Turkish National Assembly and participation in local government authorities,
Considering that the trial ends just two months before the country's presidential and parliamentary elections, which will be held on 14 May,
Considering that the case is politically motivated, targeting the political activity of the HDP and the forces allied with it,
Considering that the main charge in the trial relates to HDP's stand against Turkey's illegal invasion of Kobani, Syria in 2014,
Considering that in recent years elected representatives and leading officials of HDP, including its two former Co-chairs, have been sentenced to prison while others have been prosecuted and subjected to multiple pressures and persecution for their activities,
Bearing in mind that Turkey is bound by the founding principles and values of the Council of Europe of which it is a member, including respect for the rule of law,
Bearing in mind that a possible decision to ban the HDP violates the European Convention on Human Rights,
Bearing in mind a number of condemnatory international resolutions on the imprisonment of the former Co-Chairs of HDP and the persecution of its leading officials by the Turkish state,
Recalling that as a candidate country for accession to the European Union, Turkey must respect human rights, as well as the basic pillars of the European Union such as the rule of law,
Votes in favour of the following:
Denounces the undemocratic methods to ban HDP.
Calls on the Council of Europe, of which Turkey is a member, to exert the necessary political pressure on the Turkish government,
Calls on the European Union to take every possible initiative to counter the political machinations used against HDP,
Calls on the international community to react to the developments, in particular if the Constitutional Court's decision provides for a ban on HDP, depriving it, inter alia, of the possibility to participate in the next elections.
Expresses its solidarity with the struggles of the democratic forces in Turkey for democracy, the rule of law, human rights and political freedoms to prevail in the country."