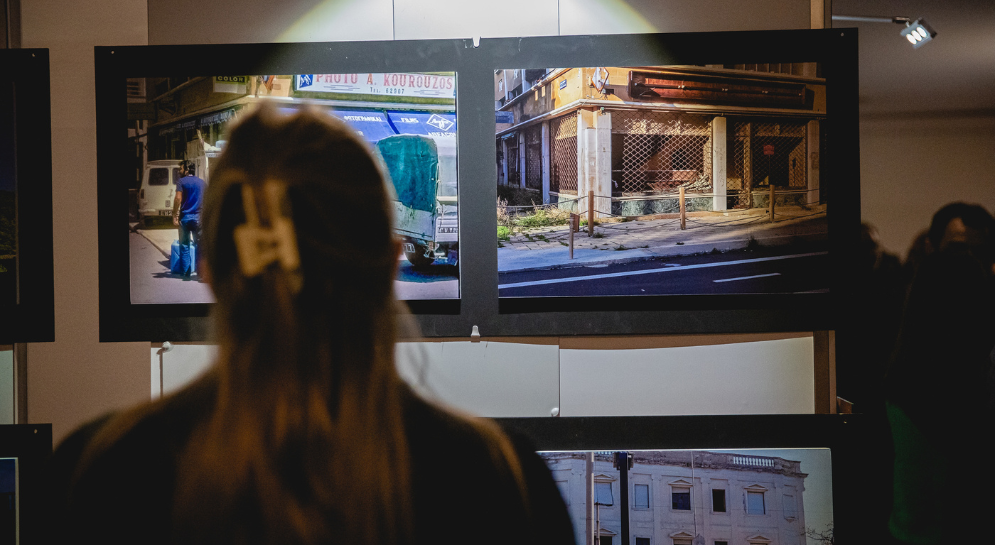 Photography exhibition for Famagusta entitled "Together for our common homeland, for our common future"
1 March 2023, AKEL C.C. Press Office, Nicosia
The opening of the photographic exhibition on Famagusta entitled "Together for our common homeland, for our common future" was held yesterday in the European Parliament. The exhibition is held under the auspices of AKEL MEP Giorgos Georgiou, in cooperation with the Municipality of Famagusta and with the support of all Cypriot MEP's. The opening ceremony took place in the presence of the President of the European Parliament, Roberta Metsola
AKEL MP Giorgos Georgiou in his speech stressed that the exhibition offers a rare opportunity to get a glimpse of the harsh reality of the division and the toxic consequences of the occupation, showing how the city was before and how it is now. "The photographs contrast, very vividly, the life of the residents of Famagusta before 1974, paying tribute to their achievements before the Turkish invasion, with the current state of the city," Giorgos Georgiou said.
Finally, Giorgos Georgiou stressed that Famagusta lives in our hearts and the photo exhibition is a way to denounce Turkey's illegal actions and send out a strong message that partition is not an option for the Cypriot people. "That is precisely why it is imperative that the negotiations resume immediately and we work for the resolution of the Cyprus problem, the return of Famagusta to its lawful inhabitants and the reunification of Cyprus and our people," he said.
Two young people from Famagusta, one Greek Cypriot and one Turkish Cypriot, also spoke during the event, who stressed the need for unity and cooperation, as well as the thirst for the solution of the Cyprus problem.
Present at the inauguration were, among others, the Vice-President of the European Commission, Margaritis Schinas, the EU Commissioner for Health and Food Safety, Stella Kyriakidou, the Permanent Representative of the Republic of Cyprus to the EU Christina Rafti, the Vice-President of the European Parliament Dimitris Papadimoulis, Ambassadors, senior officials of EU institutions, MEP's of all Political Groups and a large number of Cypriots living in Brussels.
The photographic material belongs to photojournalist and filmmaker Tasos Dimitriades.