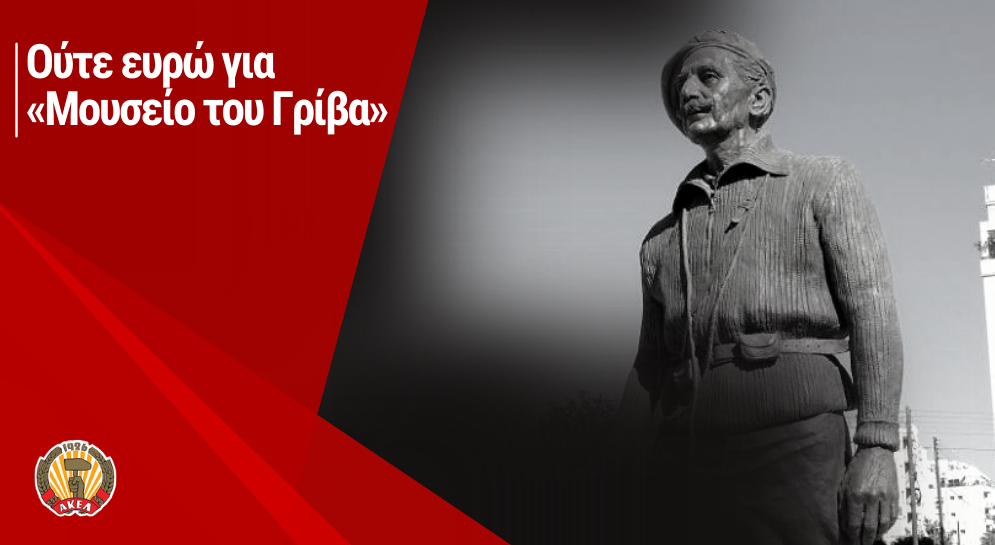 Government unprecedented tricks surrounding the "Grivas Museum"
1st July 2022, AKEL C.C. Press Office, Nicosia
In an unprecedented institutional diversion, the DISY party government today attempted to mislead Parliament in order to obtain approval for the notorious "Grivas Museum" it wants to build. Despite the fact that last December the majority of the House of Representatives cut off the relevant allocation of funds, the government, in its attempt to mislead Parliament, changed the title of the relevant allocation and included it in the supplementary Budget.
The government's devious move was thwarted by a special amendment tabled today by AKEL in the plenary session, which was supported by the parties DIKO, EDEK, DIPA and the Ecologists. The allocation of funds has been frozen and the government will be held to account in Parliament for its actions, which is an affront to parliamentary institutions, but above all it is an insult to the historical memory of the Cypriot people. Once again, the ruling DISY and ultra-right ELAM parties were left alone to defend Grivas, the mastermind of the betrayal of our country.
Until when will DISY and ELAM attempt to distort and falsify history?
For how long will institutions be humiliated by the government for the sake of Grivas?
How much provocation against our people?
For how long will the government seek to find tens of thousands of euros to promote the memory of Grivas, at the same time as the illuminated occupied Pentadaktylous mountain range does not permit anyone to forget him?
tricks