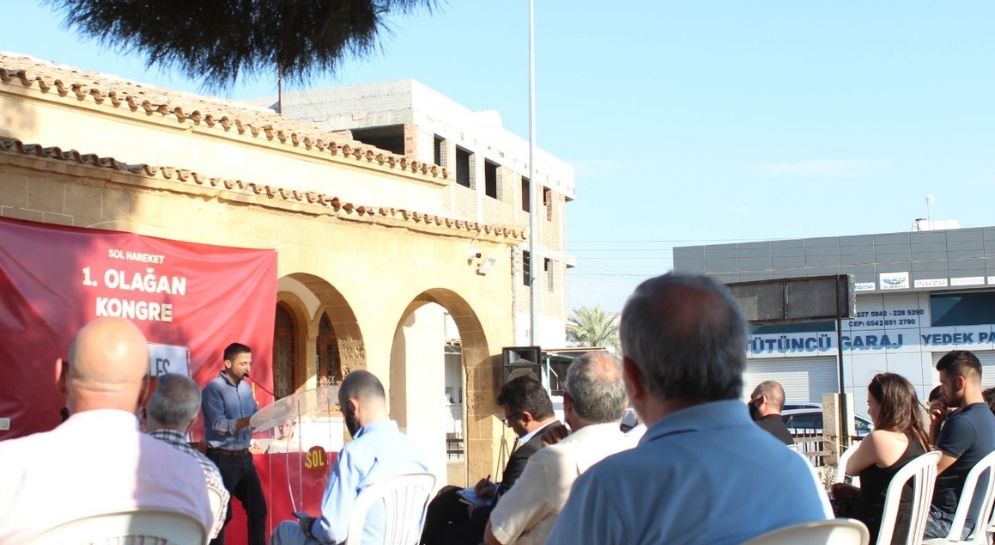 AKEL's message to the 1st Regular Congress of the Turkish Cypriot party "Left Movement" (SOL Hareket)
Nicosia, 29th May 2021
The Coordinator of the Rapprochement Affairs Bureau of the C.C of AKEL Elias Demetriou representing AKEL attended the 1st Regular Congress of the Turkish Cypriot party "Left Movement" in the occupied areas. E. Demetriou conveyed the following message of AKEL to the Congress:
"Dear comrades,
I convey to you all AKEL's greetings of solidarity to your 1st Regular Congress. We hope this Congress will be a milestone of successful struggles for social progress and peace in our island.
We, the progressive forces of our people, need to be at the forefront of struggle for the construction of a different Cyprus, a reunited and free Cyprus on the basis of a Bi-zonal, Bicommunal Federation, where those who produce the wealth with their sweat and toil will be the true masters of our common homeland.
In the last year we have proved that despite the obstacles put before our physical contact, the will for waging common struggles can overcome many such obstacles. With the parallel mass mobilizations organised on 24th April, we stressed the need to achieve the solution of Federation. We conveyed strong messages to the island, but also internationally about what Cypriots really want for their country. Today, when the solution of federation is being strongly challenged, we must intensify these struggles.
Dear comrades,
We are by your side in solidarity with your struggles. To speak freely without facing persecution and oppression so that the real will of the Turkish Cypriots is heard. For the existence of your community against the efforts to impose the Turkish Cypriot community's social and cultural assimilation. For the continuation of the struggle with new goals together with your Greek Cypriot comrades, in a reunited and peaceful Cyprus. So you can love Cyprus the way you want.
Forward on the road to prevent the plans for partition!
Forward in the common struggle so that peace in Cyprus will not be impeded!