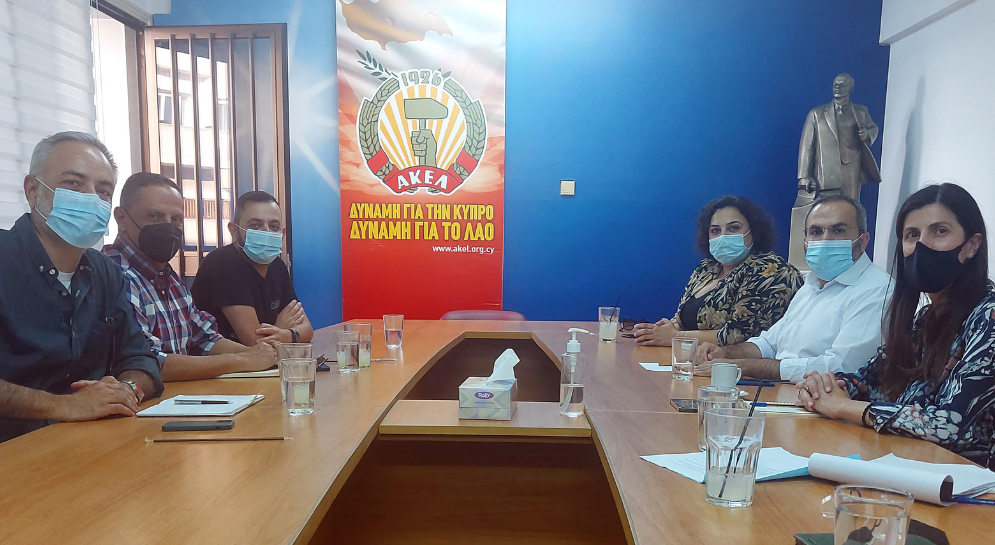 AKEL meeting with Accept-LGTBI Cyprus
16 May 2022, AKEL C.C. Press Office, Nicosia
An AKEL delegation had a meeting today with the organisation 'Accept-LGBTI Cyprus' in view of tomorrow's International Day Against Homophobia, Biphobia and Transphobia and following the initiatives AKEL has undertaken to combat discrimination against people belonging to the LGBT+ community. On behalf of the Party, the meeting was attended by the Head of Human Rights Policy of AKEL Stavri Kalopsidiotou, AKEL MP Giorgos Koukoumas and the member of the Central Committee Eleni Evagorou. The delegation from 'Accept-LGBTI Cyprus' included its President Nicolas Tryphon, Vice-President Antonis Papageorgiou and Council member Neoklis Neocleous.
After congratulating the new Council of the organisation, AKEL underlined that it will continue to support, both through legislative initiatives and other actions, the promotion of the human rights of LGBT+ persons and the elimination of all forms of prejudice and social exclusion.
Within this framework, a full exchange of views took place on the challenges that exist today and both sides agreed to continue their contacts and cooperation.