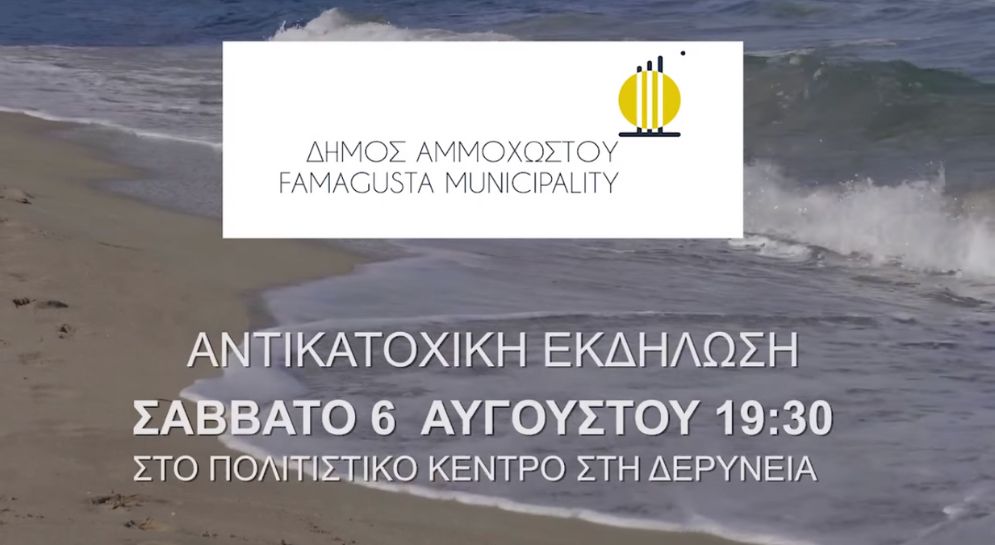 AKEL calls for the people's mass participation in tomorrow's anti-occupation meeting organised by the Famagusta Municipality
6 August 2022, AKEL C.C. Press Office, Nicosia
AKEL joins forces with the Famagusta Municipality and calls on all Famagusta inhabitants and refugees in general to participate in the anti-occupation meeting organised by the Famagusta Municipality tomorrow, Saturday 6 August at 7:30 pm at the Cultural Centre of the Famagusta Municipality in Derynia.
The Cyprus problem is at a crucial stage. Unfortunately, time is running out and the danger of the permanent partition of our country is now very visible. Such an eventuality will have tragic consequences and will lead to new sufferings for the Cypriot people.
The mass participation in tomorrow's meeting will be a strong response to Turkey's machinations on Famagusta and will convey a powerful message in favour of continuing the efforts for a solution to the Cyprus problem on the agreed basis and framework for the termination of the occupation and reunification of our land and people.