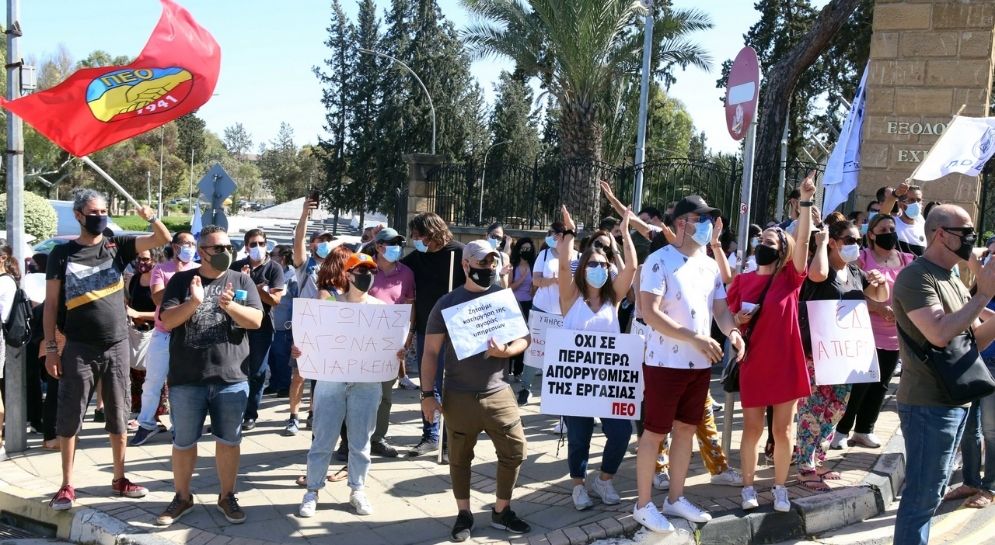 Solidarity with the teacher's just struggle
Statement by Christos Christofides, Head of the Education Affairs Bureau of AKEL on the ongoing teachers' strike working with the purchase of services status
4th June 2021, AKEL C.C. Press Office, Nicosia
The strike of teachers working for the Ministry of Education with the illegal and inhumane method of "purchase of services" is continuing. At the same time, the indifference shown by the government ruling forces on this problem, which they need to solve, continues. Besides, we recall that there are court decisions on this issue.
We recall that the government, by converting 5,000 working people from employees to the status of "self-employed" through the method of purchasing services, automatically deprived them of approximately 35% of their income, as well as of any employment rights. By doing so, the government sets an unacceptable and dangerous precedent for both the wider public and private sectors.
The struggle being waged by the teachers employed with the "purchase of services" method concerns us all. Today this unacceptable and dangerous precedent affects 5,000 teachers, tomorrow we do not know whose turn it might be…
AKEL, as a practical expression of solidarity and support, will make a symbolic financial contribution to the teachers' unemployment fund to support the ongoing strike struggle. At the same time, a Party delegation will attend tonight's solidarity concert being organized by the striking teachers in Faneromeni Square in Nicosia.
We call on citizens to support the teacher's just struggle being waged by contributing to the strike fund set up and supporting the demands of the teachers.