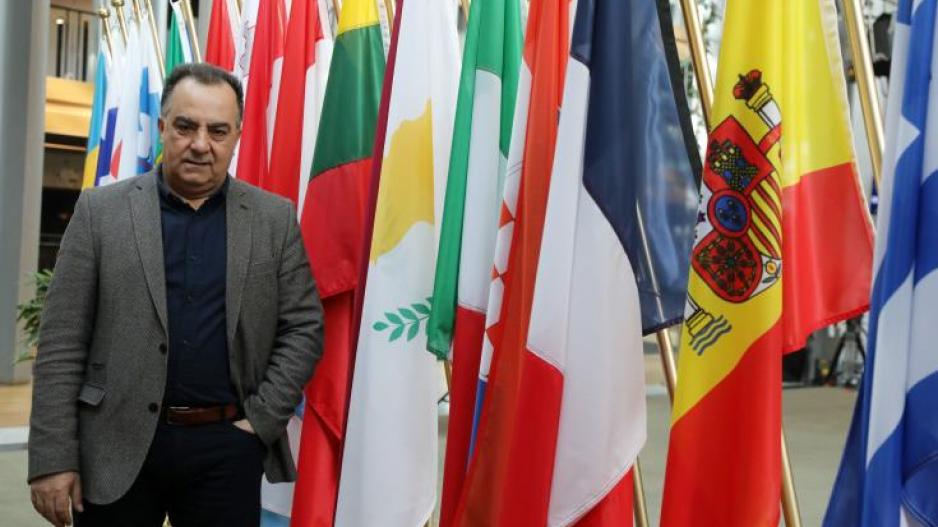 Lobby vs Democracy: 1 – 0 – Article by AKEL MEP Giorgos Georgiou
28 December 2022
"The European Parliament," said its President at the recent Strasbourg plenary, "is under attack."
At first glance, President Metsola's reference was a first, correct, reaction to the latest revelations that have plagued the European Parliament on bribery issues. On the substance, however, her reference touched on the burning issue of the impact lobbies have on democracy itself.
No one denies that lobbying can be a legitimate form of exchange and promotion of views/opinions between organised groups and political or other decision-makers – especially when it is conducted in a transparent and ethical manner.
At the same time, however, no one also denies what is patently obvious. I am referring to the clear inequalities that are created by lobbies, which are directly related to their financial clout or their connections to the centres of power.
Let us consider just a few examples: I don't think there is anyone who cannot discern the difference in penetration/effectiveness of a lobby promoting public health versus a lobby promoting the privatization of public health. The results are evident and, unfortunately, measurable. With thousands of dead and marginalized citizens.
Is there anyone who doubts the power of the drug company lobby? We subsequently requested, as a competent and special Committee of Parliament, to be briefed about the contracts that were made by the European Commission concerning vaccines and we were "presented" with significant excerpts of these contracts that were censored, especially those referring to the issue of responsibility and the price…
One wonders – wasn't democracy not under attack in this case?
Therefore, history and experience demonstrate that lobbies do influence political decisions, which are usually biased in favour of those policies that generate concentrated benefits for the very few and scattered losses for the many.
Brussels is the second capital in the world in terms of lobbying after Washington.
According to 'Transparency International', at least 48,000 people are employed in lobbying organisations that seek to influence EU institutions and their decisions. 7,500 of them have a recognised lobby badge in the European Parliament. There are approximately 12,000 organisations on the current – voluntary and not obligatory- EU lobby register that declare a combined annual lobbying budget of €1.8 billion…
Since 2011, the European Parliament and European Commission have jointly been operating a public Transparency /Lobbyist representatives Register. The Council has been an observer since 2014. The Commission has submitted its proposal for the introduction of a new inter-institutional agreement in relation to a mandatory transparency register covering Parliament, the Council and Commission in 2016. This effort was concluded in April 2021 when the European Parliament approved a major change to the structure of the existing Register: representatives of interests will have to register to be able to carry out specific lobbying activities related to any of these three Institutions, and each Institution will now have additional transparency measures to encourage their registration.
In essence, however, the current state of affairs in the European Parliament is as follows: lobbyists can meet any MEP or other official they wish and it is up to the discretion of the latter to report it to the notorious 'Transparency Register'. However, it is an obligation for rapporteurs, shadow rapporteurs and Committee chairpersons to publish electronically all scheduled meetings with lobbyists before each parliamentary report they prepare.
But how effective is this measure?
The position of the platform for Global Transparency is indicative which considers that Brussels is not in line with lobbyist developments and tends to focus too much on classic face-to-face meetings between politicians and lobbyists. Thus leaving the whole web of organisations/habitats that are part of this ecosystem out of the loop to the extent that, whilst referring to the latest Qatar incident it concludes that "this is not an isolated incident. For decades the European Parliament has permitted a culture of impunity to develop…"
What needs to be done?
Unfortunately, by making the 'Transparency Register mandatory', which should have been obligatory BEFOREHAND, we don't solve the root cause of the problem…
First and foremost, we have to acknowledge that the problem is systemic – structural.
In other words, we need to accept that if we want real change we must first of all combat and stamp out the blood ties that the European Union itself maintains with powerful business interests whereby it frequently transforms itself into a breeding ground for all kinds of scandals. We must crack down on the…"revolving door" phenomenon. Namely, the phenomenon of recycling the representatives of big capital in various roles/positions to serve its interests.
As elected officials, "consultants", propagandists, corrupt "trade unionists" under their control, and even as …philanthropists through dubious Non-Profit Organizations. As lobbyists…
It is inconceivable, as I mentioned before, that democracy is only endangered when illegal acts are revealed…