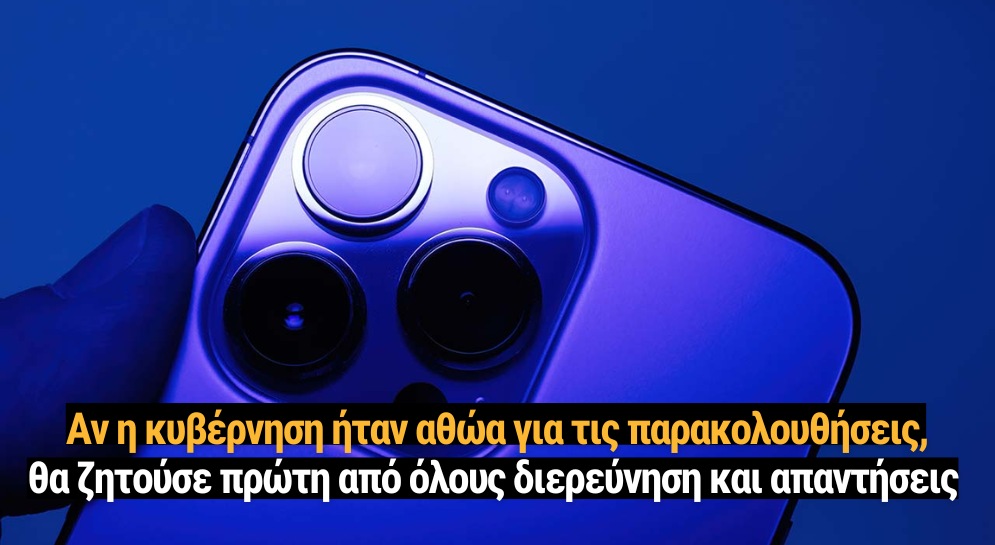 If the government was innocent on the surveillance case, it would be the first to demand an investigation and answers from everyone
Statement by AKEL C.C. Spokesperson Giorgos Koukoumas
10 August 2022, AKEL C.C. Press Office, Nicosia
The DISY government is reacting to the wiretapping/surveillance case as it reacted for years to the international accusations against Cyprus over the 'golden' passport scandal. Instead of replying to the substance, it is attempting to impose silence. Everyone understands that if the government were innocent, it would have before anyone else ordered an enquiry and a full investigation of the case.
One wonders, when the company whose software was used to follow and spy on politicians and journalists in Greece is based in Cyprus, does the government of Cyprus not think it has nothing to do?
When the owner of this company is also the owner of the black spy van, which the Cypriot Attorney General's Office acquitted in advance, do they not feel how exposed the country and the former Ministers heading the Attorney General's Office are?
The DISY Government must give an answer as to why the black spy van case has remained effectively unsolved and gone unpunished.
It must answer for the Israeli agent Tal Dillian and the activities of his companies in our country.
It must provide answers on the relations of his companies and other Israeli former agents with the Police, the Cypriot Central Intelligence Agency (KYP) and with political figures.
The activities of the NSO Group must be investigated – the company that developed the notorious Pegasus software – which, as a report (NSO Group Transparency and Responsibility Report, June 2021) confirms, uses Cyprus for the export of its products and for the development of systems and software (statement of the NSO representative before the European Parliament's Committee of Inquiry on Pegasus, 21.06.2022).
The DISY government must understand that the activity of spy networks, the mass surveillance of citizens, the wiretapping of politicians and journalists constitute a blow to the rule of law, national security, democracy and human rights in our country.