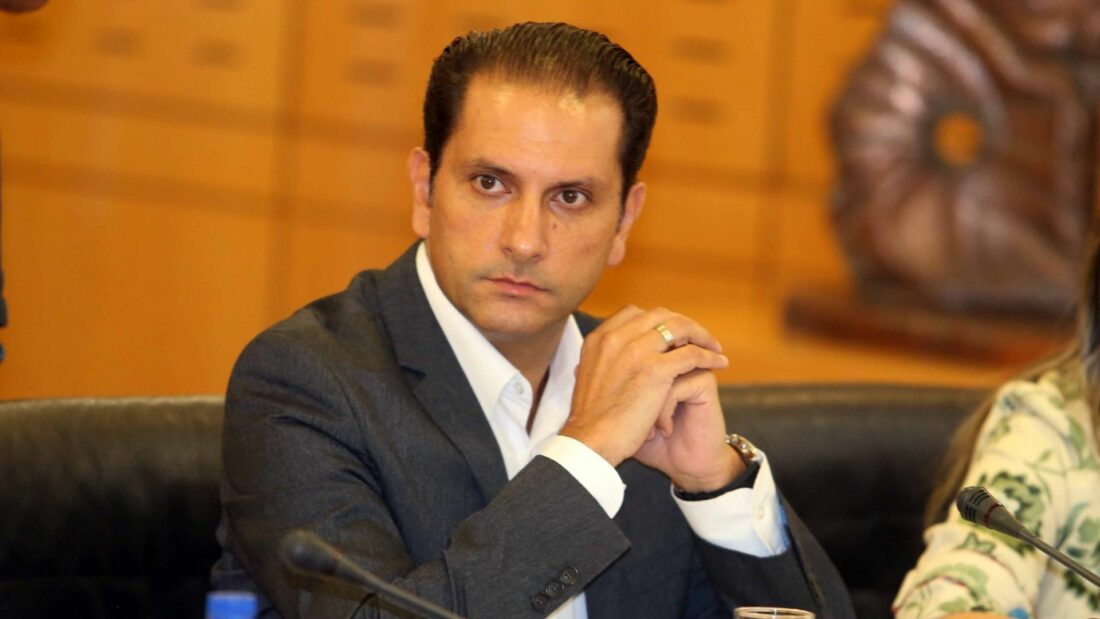 Christodoulides exposed for the fake accounts
Statements by AKEL MP Aristos Damianou
23 September 2022, 'Dialogos' portal
Presidential candidate and former Anastasiades/DISY government Foreign Minister Nikos Christodoulides continues to come under fire from all quarters, after what has come to light about the creation of fake accounts on social media.
AKEL MP Aristos Damianou pointed out that remorse and an apology on the part of Nikos Christodoulides was expected, however, as he pointed out, he portrays himself as the victim of a frame-up.
The AKEL MP noted that AKEL will campaign in the light of day, stressing that concealed actions using different masks/guises have nothing to do with the Left and Andreas Mavroyiannis. He expressed satisfaction with the independent candidate that AKEL supports as he reaffirmed his political ethos with his statements on the whole issue.