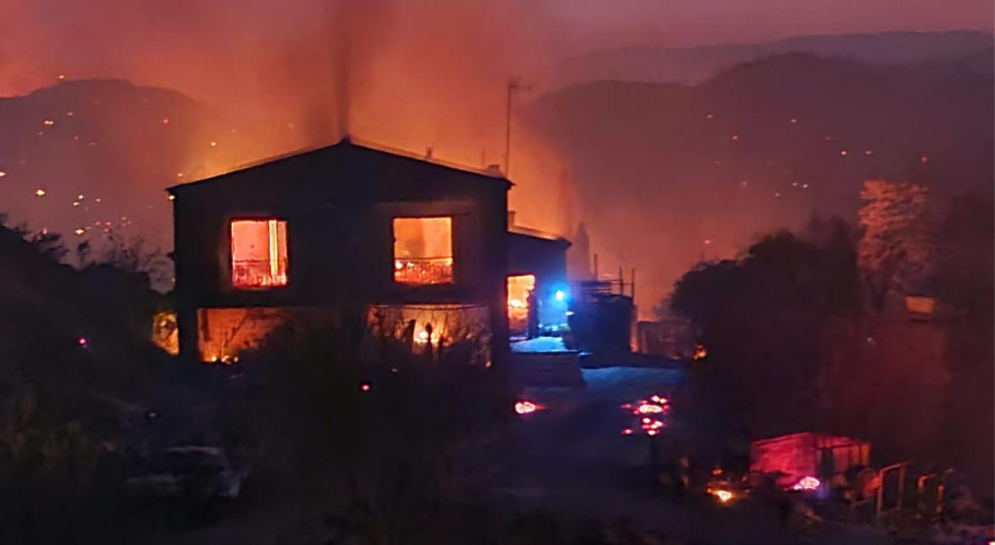 AKEL solidarity with the victims of the fires
The entire AKEL mechanism at the disposal of the state
4th July 2021, AKELC.C. Press Office, Nicosia
AKEL expresses solidarity with the victims of the fires that are overwhelming our country and appeals to all the people to support the enormous effort of the State to deal with the fire and provide practical support to the victims.
A fundraising campaign to support the fire victims has already begun at the venue of the Party's 23rd Congress and an initial contribution of 5,000 euros has already been announced by the Party's Central Committee. Members of AKEL and the People's Movement in the district of Larnaca are already mobilising volunteers to provide material support for the fire-fighting effort. AKEL has since yesterday forwarded to Civil Defence that the entire Party apparatus is at the disposal of the state to provide voluntary assistance in the fight against the fires. Delegations of Party militants were at the frontlines of the fires yesterday and today.
At the same time, the Turkish Cypriot "Turkish Republican Party", in a message to the 23rd Congress of AKEL, conveyed the readiness of the Turkish Cypriot friends in our common struggle to assist in every way possible in dealing with the fires and its consequences, stressing that the fire concerns the whole of our common homeland.