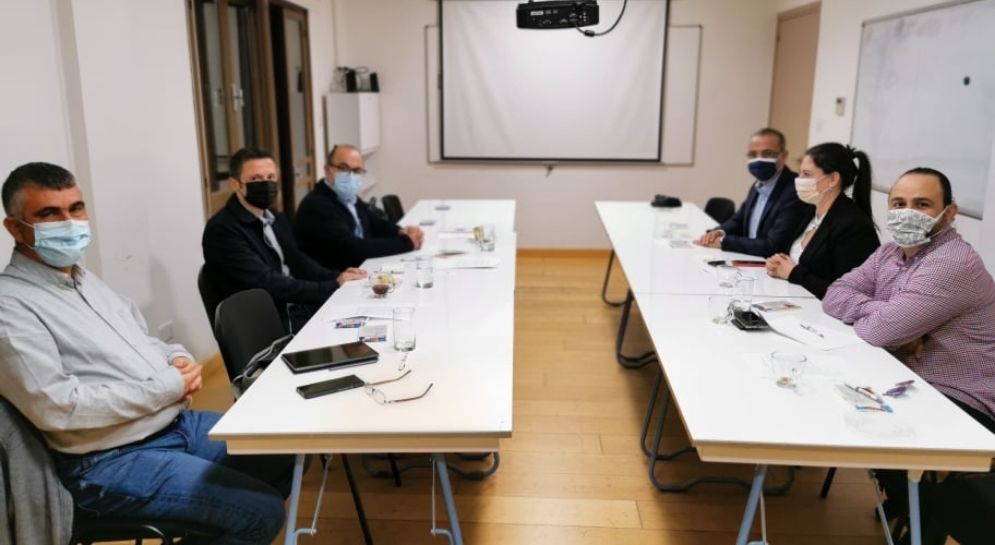 The Bicommunal Health Forum is established
11 December 2021, AKEL C.C. Press Office, Nicosia
Following an initiative taken by the Health Affairs Bureau and Rapprochement Bureau of the Central Committee of AKEL and after a meeting with Turkish Cypriot political parties and organisations on 30 November, the decision was taken to create the Bicommunal Health Forum, with the objective of dealing with health issues concerning both communities on the island. Below is a Joint Statement by the parties that participated in the first meeting on the issue.
Joint statement
On the establishment of a Bi-communal Forum on Health issues
Representatives of political parties from both communities met on Tuesday 30 November to discuss the need to develop further cooperation between the two communities on health issues. In this context, the prospect of establishing a Bicommunal Forum on Health Issues was discussed.
Particularly in the current circumstances of the ongoing Covid-19 pandemic, strengthening cooperation between Greek Cypriots and Turkish Cypriots on health issues has never been more urgent. However, this cooperation is important for many other reasons, such as addressing urgent humanitarian issues, dealing with chronic diseases, as well as the transport of medicines and health equipment across the 'Green Line', etc.
We note that we highly appreciate the valuable work being carried out by the Bicommunal Technical Committee on Health, which we do not seek to replace. On the contrary, we aim to support in a constructive manner all efforts made on relevant issues of concern to both communities. 
Within this context, the decision has been taken to establish a Bi-communal Forum on Health issues. Moreover, we strongly believe that such initiatives also contribute towards creating a better climate and building trust and friendship through mutually beneficial cooperation between Greek Cypriots and Turkish Cypriots, which can also make a constructive and practical contribution to efforts to find a solution to the Cyprus problem.
The present initiative has been undertaken by the following political parties and organisations, but the aim is to broaden the participants with other agencies/forces who would be interested in supporting this effort. 
Parties/organisations signing the Joint Communiqué:
– AKEL – Progressive Party of the Working People
– CTP – Republican Turkish Party
– YKP – New Cyprus Party
– SOL HAREKET – Left Movement